Jeyhun Bayramov criticizes countries that do not provide security for Azerbaijani embassies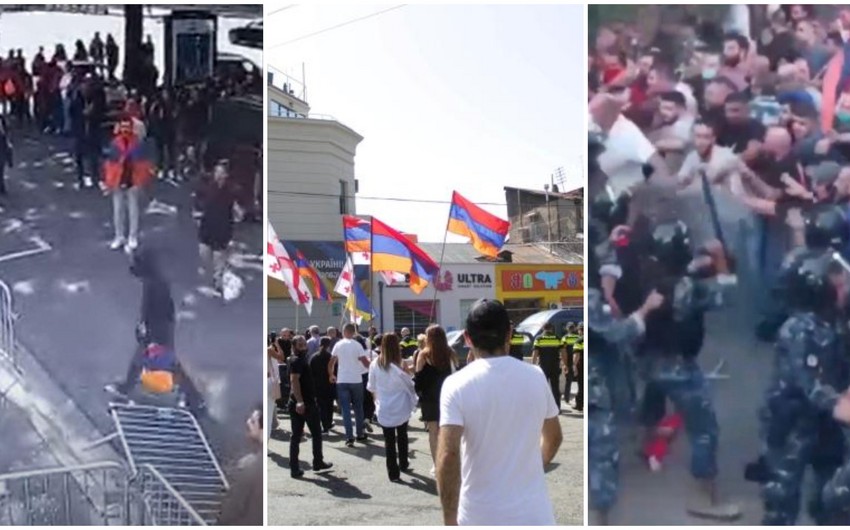 "Protection of embassies in Azerbaijan with high standards is, in a certain sense, a clear example of how the Azerbaijani state approaches the undertaken international obligations with great responsibility," Azerbaijani Foreign Affairs Minister Jeyhun Bayramov said in an interview with Real TV, SİA informs
The minister noted that all UN member states are members of the Vienna Convention. The minister said that according to the Convention, one of the fundamental principles of international relations is that each receiving state ensures the full security of diplomatic missions and diplomats.
"While commenting on such provocative actions and attacks by radical Armenian groups on our diplomats and diplomatic missions, I would like to, first of all, point out that the responsibility of each receiving party is to ensure security. The situation is not the same here. We see these provocations in many countries. There are countries that take preventive measures themselves. Sometimes we inform them ourselves and they take quick, flexible, prompt action and prevent it. But, unfortunately, in some cases, to put it mildly, the reaction and steps of the receiving party are not adequate. In this case, we will, of course, make our demands seriously, ambassadors will be invited, and protest notes will be given to them in order to ensure this," Bayramov said.
According to him, if any incidents of vandalism or terrorist vandalism have already occurred, they must be investigated and the culprits must be brought to justice.
"This must be done. As the state of Azerbaijan, we insist on this. We believe that this mechanism of impunity paves the way for further provocations and stimulates it. Therefore, we will keep an eye on this matter."
Recently, a group of Armenian radicals attacked the embassies of Azerbaijan in France, Lebanon, and Georgia.
Bütün xəbərlər Facebook səhifəmizdə