A new era of development in the tourism sector
– ANALYSIS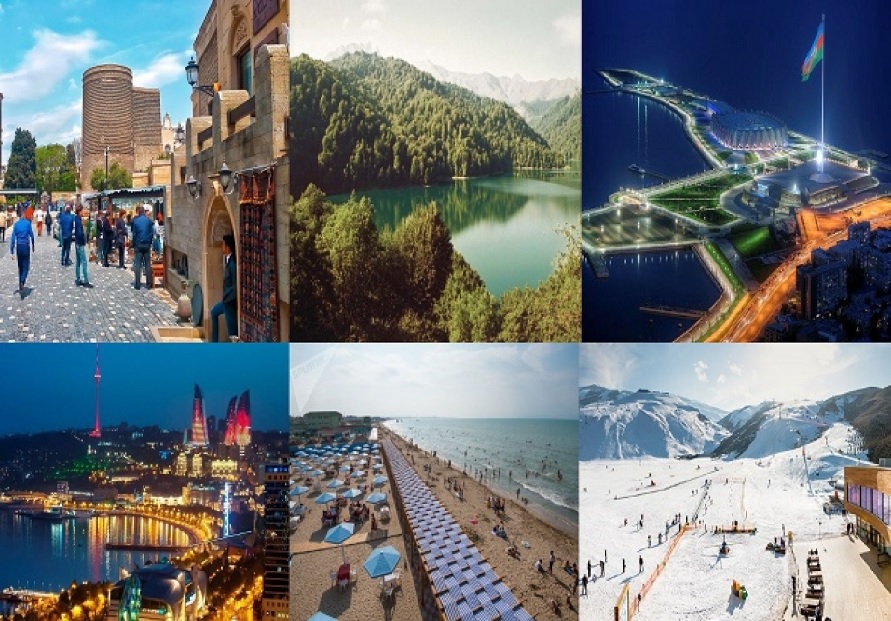 Tourism is a very essential sector and plays an important role in the economy of even some developed countries, because of its ability to bring enough revenue. In this regard, special attention is paid to the development of tourism all over the world, and as a sector it is always in the field of interest. In our country, the further development of the tourism sector is considered a priority issue, and in this direction, programs are implemented, practical works are carried out, and necessary steps are being taken.
It is no secret that the coronavirus pandemic has seriously affected the tourism sector, and the closing of borders between countries could not have led to the desired results for tourism. The pandemic period is in fact remembered as a serious blow to the tourism sector. Even domestic tourism was hit hard by the closures. It was not even worth talking about tourism abroad when our citizens' travel to such regions within the country was restricted, and tourism certainly could not develop in such conditions. On the contrary, as in the whole world, the tourism sector in our country passed its most passive period.
The conflicting processes at the global level have led to an increase in the cost of the tourism sector all over the world, and even the undesirable state of relations between countries has not left tourism unaffected. It is also undeniable that the tension of geopolitical and geoeconomic relations creates difficulties for tourism all over the world. For example, Russia has already been subject to sanctions, and in such a situation, it is not worth talking about the tourism potential of that country and the access of its citizens to tourist zones. But this situation does not mean difficulties for our country, on the contrary, if the direction of Russian citizens to tourist zones is restricted, in fact, it is possible to use such a condition as an opportunity, so to speak. Tourists going to Russia or from Russia can be attracted to our country, because the influence of those geopolitical and geoeconomic processes on Azerbaijan is negligible, and our country has become an accessible region for the countries of the world. In this case, Azerbaijan, which has great tourism potential, is considered more attractive in terms of convenience, and this creates a solid foundation for the development of tourism in our country. In fact, the recent influx of tourists to our country also confirms that what was listed reflects the truth and that a new development period has really begun in the tourism sector in Azerbaijan.
It is necessary to note that 9 out of 11 climate zones are located in Azerbaijan, and the fact that we have fascinating nature, natural resources and rich culture shows how great our tourism potential is. Any country in the world that has natural resources and beautiful nature strives for the development of tourism and prefers the development of many types of tourism, such as traditional tourism, mountain tourism, extreme tourism, health tourism, for which there are wide opportunities in our country and you can take advantage of these opportunities. For this, of course, recognition of our country, more precisely, information about our capabilities and potential is an important condition. We know that "Formula-1" competitions have been held in our country for several years now, and these competitions are invaluable opportunities for introducing Azerbaijan, its nature and resources. The arrival of tourists to our country during those competitions indicates a positive trend in the development of tourism in our country. In general, the fact that the State Tourism Agency has already implemented various state projects and the close participation of other institutions related to tourism in these projects should be emphasized, and all this suggests that a new development period in the tourism sector has already begun.
There is no doubt that the tourism potential of our country has increased thanks to the wisdom, political will and leadership of the Commander-in-Chief, Mr. President Ilham Aliyev, as well as the bravery of the Azerbaijan Army, the unity and solidarity of our people, and the liberation of our territories from occupation within 44 days. Because the liberated Karabakh region has a rich tourism potential, the climate, nature, and natural resources of those areas mean opportunities for various tourism areas. These territories were occupied by the Armenians for almost a third of a century, as well as their destruction and mining of the territories during the occupation, hinders this work. However, it should be taken into account that these areas are currently being cleared of mines, construction and improvement works are being carried out, and infrastructure projects are being implemented, all of which are invaluable for the development of tourism. It goes without saying that everyone knows how much the international airports that will operate in those areas will contribute to the development of tourism.
Taking into account the above, we can boldly say that a new stage, a new era has already begun for the development of tourism in our country. Development in the tourism sector in our country is inevitable and we will soon be able to witness it more clearly. The observation of a revival in the tourism sector confirms what has been said and increases hopes for the rapid development of this sector.
Bütün xəbərlər Facebook səhifəmizdə

loading...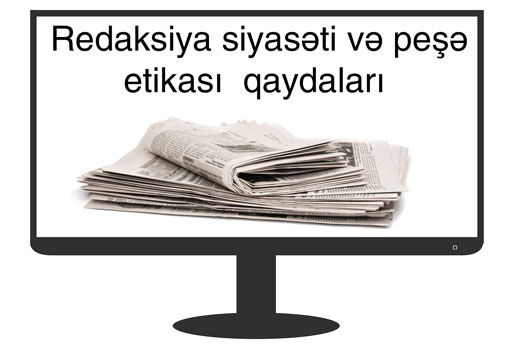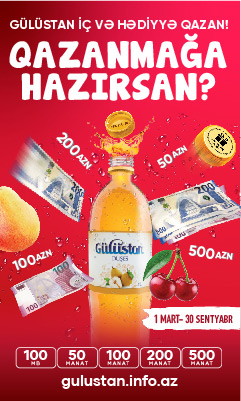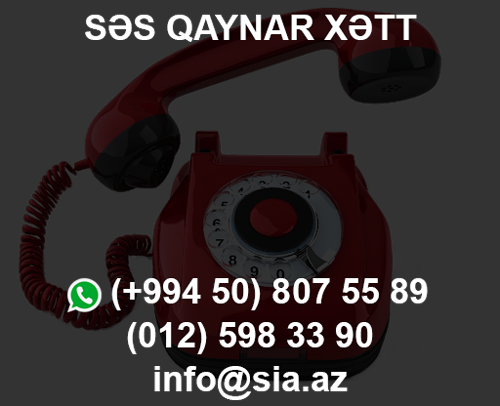 Exchange rates
---
USD

1,7000

0,00%

EUR

1,7540

0,00%

GBP

2,0722

0,00%

RUB

0,0279

0,00%
loading...

Place for ad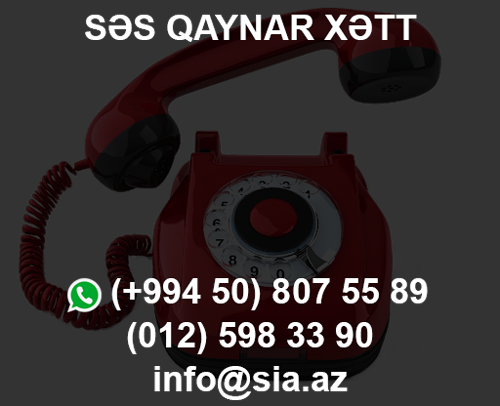 2008-2022. Səs İnformasiya Agentliyi, Bütün hüquqlar qorunur. Məlumatlardan istifadə etdikdə istinad mütləqdir.
İfadə olunan fikirlərə sayt məsuliyyət daşımır.
Ünvan: Ü. Hacıbəyov küçəsi, 32; Bakı, Azərbaycan.
Email: info@sia.az Tel.: (+994 12) 598-33-90; Faks: (+994 12) 493-11-62;