What makes tourists come to Azerbaijan?
- RESEARCH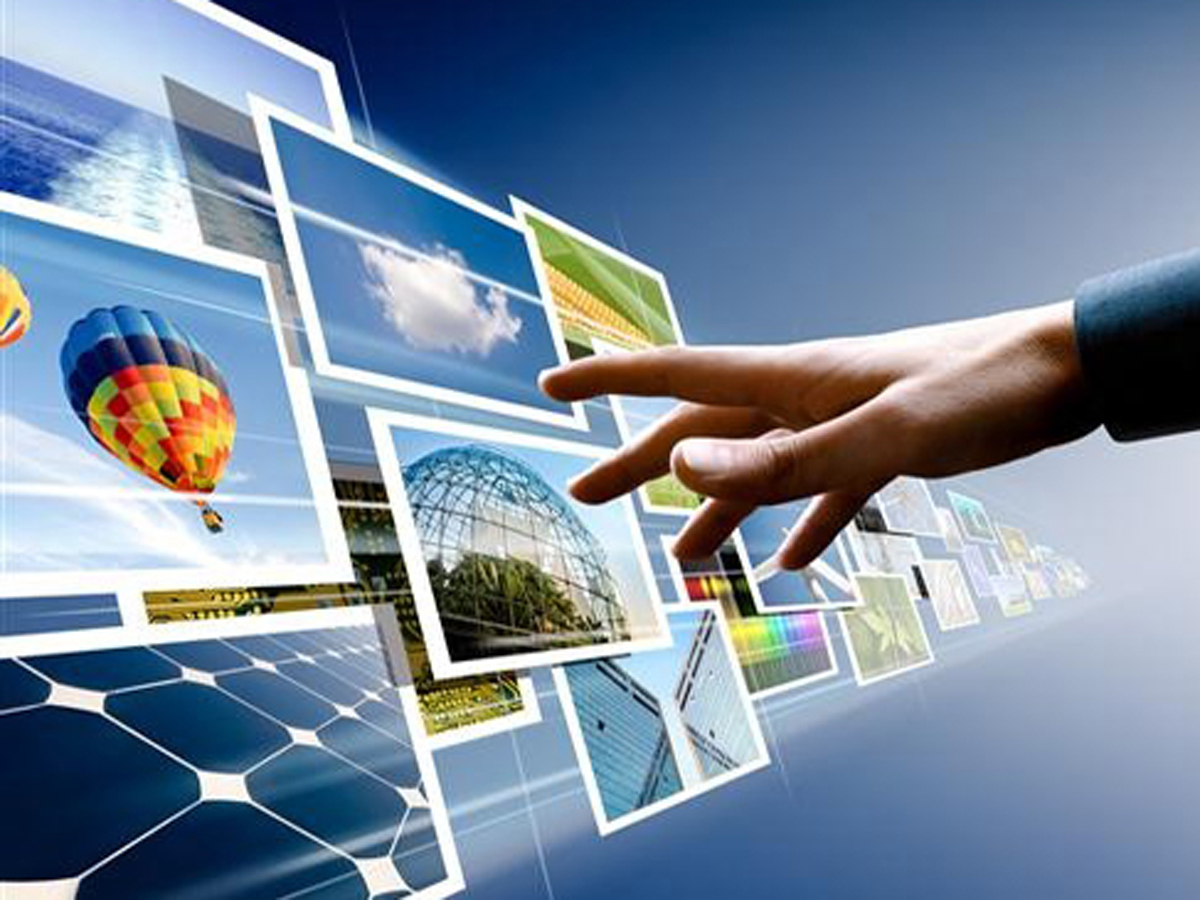 Tourism is a means of traveling, having fun, getting acquainted, etc. Tourism can be carried out during four seasons without any seasonal differences.
According to research, Turkiye is the third largest destination for German tourists. Germans book their resorts mostly through online and travel agencies. Germans, who prefer resorts and hotels, also take part in shopping and health tourism, as well as sea, sand and sun vacations.
Germany ranks the highest amongst countries that send tourists to Turkiye. Turkiye, which received 4,385 Germans in 2010, has received 1,915,000 Germans in the first six months of this year.
In addition to the total population of the countries, the report also contains important information such as the size of the tourism industry, the number of trips from the country for tourism purposes, the average length of stay and the decision-making process.
On the other hand, the report also shows that the type of accommodation preferred by tourists and the purpose of travel varying by country.
After Germany, Russia is the second country that sends the most tourists to Turkiye. Unlike the Germans, Turkiye ranks first in the Russian holiday options. After Turkiye, the Russians prefer Egypt, China and Finland.
Russians who go on vacation for an average of 10-15 days make a reservation a month in advance or at the last minute. Russians who buy packages through tour operators, in addition to 4-5 star hotels, prefer resorts. Russians, who love sea tourism and entertainment, go on vacation in summer or spring. Russians mainly stay in Antalya, Marmaris, Bodrum, Kusadasi, Dalaman and Istanbul, respectively.
The purpose of tourism can be for various reasons. Due to its wide structure, it is possible to evaluate tourism from many different aspects. Tourism is divided into many different types according to the method of implementation.
According to the report, Dutch tourists mostly visit France, Germany, Spain, Austria, Belgium, Italy, Turkiye, Greece and England.
On average, 52% of Dutch tourists who spend 8-11 days on vacation make reservations online and 37% through travel agencies.
Dutch tourists staying in quality resorts and hotels, as well as 4-5 star hotels, prefer the type of vacation, which includes sea, sand, sun, culture, urban, nature and sports activities.
The distribution of Dutch visitors to destinations in Turkiye is Alanya, Istanbul, Side, Antalya, Marmaris, Bodrum and Nevsehir, respectively. According to the report, the most effective types of advertising for Dutch tourists are television commercials and the Internet.
What are the types of tourism?
Tourism serves many different purposes. Tourism, which is generally thought to be for travel purposes, can actually be done for many different purposes. Therefore, different types of tourism have emerged.
By number of people:
Individual Tourism: As its name suggests, it is a type of tourism that people do on their own.
Mass Tourism: Tours are generally used in mass tourism. Tourism through tours is called mass tourism.
Group tourism: Group tourism activities are called group tourism. For example, tourism with a group of students.
According to the destination:
Domestic tourism: Domestic travel is called domestic tourism.
Overseas tourism: The place where tourists go beyond the borders of their country is called overseas tourism.
According to the age of tourists:
Youth Tourism: Those involved in tourism in this group are between the ages of 15-24.
Adult Tourism: If the age of tourists is between 25-60, it is called adult tourism.
Third Age Tourism: Tourism after the age of 60 is called third age tourism.
According to the socio-economic status of the participants:
Social Tourism: It is a type of tourism done by middle-income people.
Luxury Tourism: The tourism activities of high-income people are known as luxury tourism.
According to the purpose:
Health tourism: A type that encompasses tourism for health and medical purposes.
Religious tourism: Religious tourism emerged with the visit to important religious places.
Marine Tourism: Tourists who spend their holidays at sea do marine tourism.
Educational Tourism: It is a type of tourism for educational purposes.
Yacht Tourism: Yacht tourism is the name given to a vacation using a yacht.
Cave Tourism: Cave tourism is the practice of visiting different caves.
Mountain tourism: This includes tourists who want to relax and unwind on the plateau.
Winter Tourism: This include touristic activities done during winter.
Cultural Tourism: Cultural tourism is carried out in order to get to know new cultures and learn information.
Sports Tourism: It is a type of tourism that combines sports activities.
Hunting Tourism: The tourism done by tourists interested in hunting.
What are the most popular places for tourism in Azerbaijan? SIA conducted a study on the subject and asked the views of the experts.
Ahmad Gurbanov, head of the Azerbaijan Tourism Association: "As we know, the development of tourism in our country is always on the rise. We are already experiencing the summer season. Summer is also the time when people go on vacation the most.
Despite the pandemic in our country, we are witnessing the arrival of tourists from different countries in 2022. Tourists visit both the capital and the regions. But mostly they come to the capital and then go to the regions.
In general, during our observations, we see that tourists prefer areas close to the capital. Because they do not want to waste a lot of time on the road and want to witness the beauty of those areas.
Currently, tourists mostly go to Shamakhi, Ismayilli and Gabala. It is closer to the capital and has a high tourism potential. That is, in the bosom of nature there are convenient conditions for recreation.
In addition, the Guba-Gusar zone is the most attractive for tourists. However, the Guba road is currently being repaired. Tourism companies do not consider it expedient to send tourists there. We hope that the flow of tourists will accelerate again after the repairs are completed in the near future.
In addition, although far from the capital, Zagatala, Balakan and Gakh zones also attract tourists. But the tourists who come here are not for short-term tours, but for longer stays.
In general, Azerbaijan's domestic tourism potential is very wide, and our current observations show that the level of occupancy in hotels in the regions on weekends is at a maximum. The level of fullness during the week has reached 70-80 percent."
Tourism expert Jeyhun Ashurov: "Tourists mainly go to places in Azerbaijan where it is easier to travel, where the tourism infrastructure is fully built - where there are plenty of hotels, restaurants and entertainment venues.
These trips are mainly to Gabala. Although construction work is underway on the Guba road, it is still a preferred destination. Recently, the number of entrances to the Lankaran road has increased due to its regulation. Ismayilli and Sheki are also among the most favored zones.
In general, tourists travel to places with an average arrival distance of up to 3 hours the most."
MP Azer Badamov: "The tourism sector of our country has begun to revive after the pandemic. There are beautiful tourist centers in our regions.
Summer has come and people are traveling to different regions of the country to spend their holidays. Today, the most popular tourist destinations are the northern, northwestern and southern regions. The beauty of nature in these areas gives people better opportunities to relax. Also, our liberated territories are the most popular destination for tourists. However, due to limited access to these areas, our citizens have the opportunity to make short trips to Shusha only by registering online. In the future, I think that after full security in these areas, Shusha and Kalbajar will be among the most visited by tourists."
Bütün xəbərlər Facebook səhifəmizdə

loading...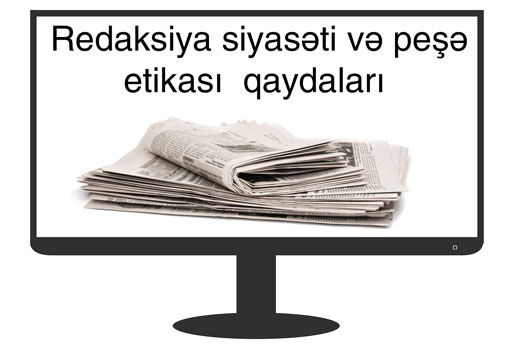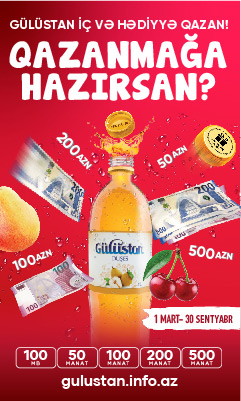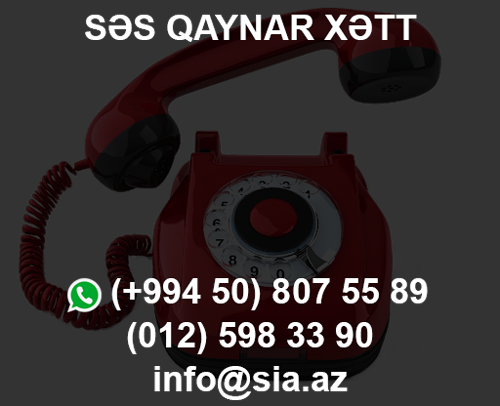 Exchange rates
---
USD

1,7000

0,00%

EUR

1,7426

-0,65%

GBP

2,0598

-0,60%

RUB

0,0277

-0,72%
loading...

Place for ad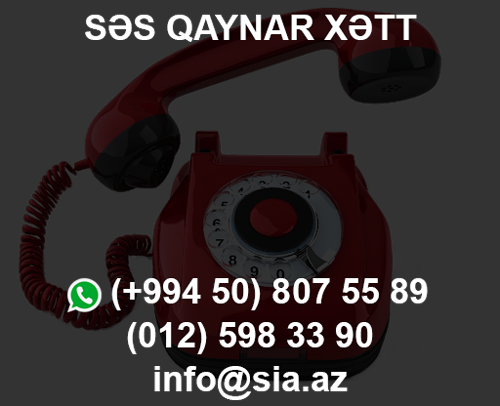 2008-2022. Səs İnformasiya Agentliyi, Bütün hüquqlar qorunur. Məlumatlardan istifadə etdikdə istinad mütləqdir.
İfadə olunan fikirlərə sayt məsuliyyət daşımır.
Ünvan: Ü. Hacıbəyov küçəsi, 32; Bakı, Azərbaycan.
Email: [email protected] Tel.: (+994 12) 598-33-90; Faks: (+994 12) 493-11-62;