UNICEF: crushing conflict in Yemen leave over 11 million children in need of humanitarian aid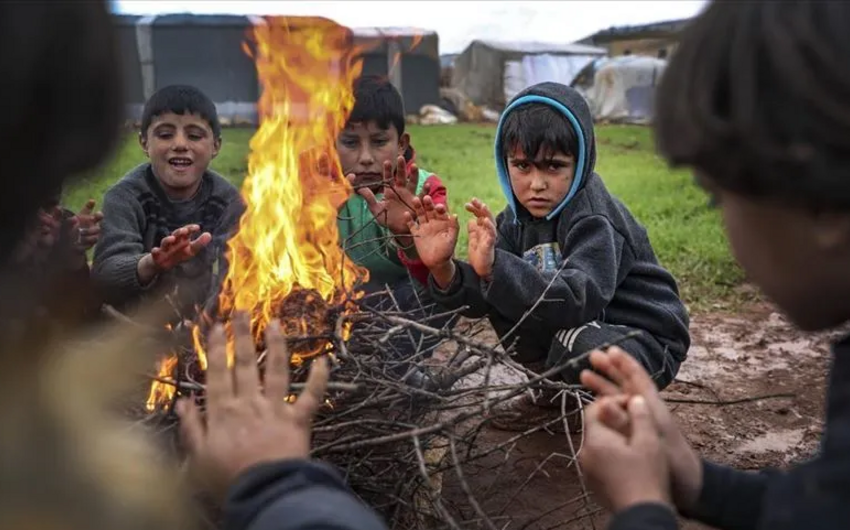 Eight brutal years of conflict have devastated the lives of millions of children in Yemen and left 11 million children in need of one or more forms of humanitarian assistance, UNICEF said, warning that, without urgent action, millions could face greater risks of being malnourished, SİA informs.
The humanitarian crisis in Yemen stems from a devastating convergence of compounding factors: eight years of fierce conflict, economic collapse, and a crippled social support system affecting essential services.
The conflict has also exacerbated the ongoing malnutrition crisis in Yemen. 2.2 million children are suffering from acute malnutrition including over 540,000 children suffering from severe acute malnutrition - a life-threatening condition if not treated urgently.
"The lives of millions of vulnerable children in Yemen remain at risk due to the almost unimaginable, unbearable, consequences of the crushing, unending war," said UNICEF Yemen Representative Peter Hawkins. "UNICEF has been here, providing desperately needed support throughout the past 8 years, and before, but we can only provide so much support to children and families affected without a lasting peace."
Between March 2015 and November 2022, the UN has verified that more than 11,000 children have been killed or seriously injured. Over 4,000 children have been recruited and used by the warring parties and there have been more than 900 attacks on and military use of educational and health facilities, all of which hinder the realization of children's basic rights to safe and adequate access to health and education. As these are just the verified numbers, the true toll is likely much higher.
Years of conflict, misery and grief have left up to 8 million people in need of mental health and psychosocial services in Yemen. With multiple threats and displacements, children and caregivers are under threat, often they resort to negative coping mechanisms like child marriage, child labor and in many cases recruitment into the fighting.
Similarly, the situation for internally displaced children continues to be of huge concern. Over 2.3 million children still live in displacement camps where their access to basic health, nutrition, education, protection and WASH services remains inadequate.
UNICEF urgently requires $484 million to continue its life-saving humanitarian response for children in Yemen in 2023. If funding is not received, UNICEF might be forced to scale down its vital assistance for vulnerable children.
The funding gap UNICEF continued to face through 2022 and since the beginning of 2023 is putting the required humanitarian response for children in Yemen at risk, including access to health, nutrition, education and WASH services. Without UNICEF's support, these children's potential to survive and develop in the complex humanitarian crisis is significantly reduced.
Bütün xəbərlər Facebook səhifəmizdə