Vasila Akbarova: Western Azerbaijani dishes are the basis of modern Azerbaijani cuisine
- INTERVIEW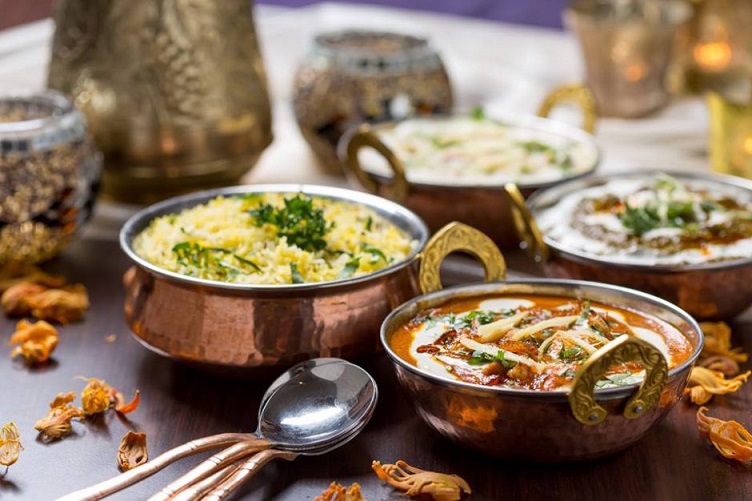 We present the interview of Vasila Akbarova, a researcher from West Azerbaijan and the creator of the "Iravan kitchen" blog, to SIA:
- What is meant by West Azerbaijani cuisine? What unique features did it have? What was the most famous, special dish of this cuisine?
- As you know, Iravan is one of the ancient khanates, and the palace cuisine belonging to this khanate was formed there. This has influenced the creation of Western Azerbaijani cuisine as a whole, and the formation of its rich cultural history. When talking about Western Azerbaijani cuisine, first of all, rich palace cuisine, its history, table culture, and ethics come to mind. In general, West Azerbaijan cuisine is one of the ancient cuisines that forms the basis of today's modern cuisine of the Republic of Azerbaijan. One of the primary factors influencing the cuisine of Western Azerbaijan, including Iravan, is cooking in the clay ovens. Today, we are working to ensure that this factor does not disappear. The basis of West Azerbaijani cuisine is the dishes cooked in tandir, saj, oven. Every region of Western Azerbaijan has its own dishes.
In general, roasting is one of the most famous dishes of Western Azerbaijan. In the past, because there was no refrigerator, they used natural methods to fry meat in its own oil to preserve food in the winter. They could keep roasted meat for at least 6 months. Roasting is an indispensable part of West Azerbaijani cuisine. Because almost all dishes are prepared on its basis.
The diversity of West Azerbaijani cuisine is due to the fact that it has rich flora and fauna. In addition to meat dishes, various cereals and mountain plants are used in our kitchen. The distinguishing feature of Yerevan cuisine from other cuisines is that along with animal products, these plants are used a lot. The clearest example of this is the Iravan carrot, typical of Western Azerbaijan. Because the tarragon plant is naturally grown only in two regions of Azerbaijan. These regions are the cities of Iravan and Nakhchivan. Currently, it is grown in Nakhchivan and Ganja.
Many dishes come to mind when we think of West Azerbaijani cuisine. Roast, carrot pilaf, fish bread typical of Iravan, Iravan keta, kombe, yezna thick sweet (which is cooked specially for mother-in-law for her 'yezna'), sorghum cake, etc. While we have a very rich cuisine, unfortunately we are losing our history. We cook dishes belonging to the West Azerbaijani cuisine even today so that they are not forgotten and inherited by future generations.
- In general, what did Western Azerbaijanis give priority in nutrition?
- In general, West Azerbaijanis prefer healthy foods. It is a both healthy and tasty cuisine. Not a single plant grown in the garden of the population of West Azerbaijan was lost. Every product grown has been evaluated and many wonderful dishes have appeared. One of the most famous of these dishes is our cabbage dolma. Sometimes we call it spring filling. Cabbage, tomato, pepper and eggplant are cooked at the same time. Sometimes chickpeas are also added. Fatty beef or lamb, Gafan, Mehri and herbs commonly used in Iravan, especially white and black basil, make up most of the ingredients. Because it is grown naturally, all the vegetables are placed in the pot at the same time as the meat, and a very tasty dish is created.
It is true that Western Azerbaijanis preferred dry, fried food, but they also cooked hearty food. The most common dishes on the tables are noodle soup, avelik hot, mung soup, soups made from chicken and turkey meat.
Pickles, salted pickles, and marinated salads are indispensable in our kitchen. When we present our table culture, pickles made from all kinds of fruits and vegetables that come to mind are first put on the table. From this point of view, the richest part of Azerbaijani cuisine is Western Azerbaijan.
I would also like to emphasize chashir acid, a wild plant belonging to Western Azerbaijan. It has countless benefits. Even in oncological diseases, instead of medicine, it is the saffron plant that is recommended first. This plant grows in our mountainous regions, in Iravan, Darelaez, Goycha districts. Currently, this plant is imported from Nakhchivan, Khizi mountains, and Shamakhi. In order to prepare chashir acid, this plant is first put in salt after it has been bitter for 10 days. Although pickled cauliflower has just started to become popular here, it was used in Yerevan long ago. In addition to these, our region's unripe watermelon pickles, various quinces, cranberry pickles, cucumber, white and red cabbage pickles, eggplant, red onion, and shallot pickles are also indispensable on our table.
- How was Iravan cuisine different from Baku cuisine?
- Iravan cuisine has many differences from Baku cuisine. Iravan is the capital of West Azerbaijan, and Baku is the capital of East Azerbaijan. Both capital cities have a rich cuisine. But in Baku cuisine, pastries are predominant, while in Western Azerbaijan, kebabs, sac dishes, dishes cooked in tandoor, and cereals are preferred. Qutab, Khangal, etc. in Baku. if their food is cooked, West Azerbaijanis prepare various types of pilaf, fried, steamed and mashed dishes. For example, kufta is cooked in Baku cuisine as well as in West Azerbaijan cuisine. However, the majority of West Azerbaijanis do not use meat grinders for meatballs, even today, no matter how much technology has been developed. A special tool called mallet is used to pound meat. After the meat is completely beaten and crushed, pea kernels and dry basil are added to it and cooked in tomato broth. We call it stone meatballs. Baklava and shakerbura are the basis of holiday dinners in Baku cuisine, but our business and holiday tables are mostly served with kombek, Iravan keta, decorated and filled with walnuts, hazelnuts, cardamom, dry fruits etc.
- What was the difference between the Iravan keta and other ketas?
- Iravan keta is one of the oldest sweets belonging to Azerbaijani cuisine. First of all, I would like to point out to many that if the name is not mentioned correctly, the Armenians feel more like they own our cuisine. Even one letter changed our history. Not "Yerevan", Iravan keta! The composition of Iravan keta differs from many other keta. Unlike Karabakh and Baku keta, Iravan keta uses batter. Butter and flour are pounded with a knife and cooled, and then spread and prepared with various fillings. The dough becomes crispy, smooth, and more delicious. Homemade cream, oil, and honey are used in Iravan keta. Currently, they prefer sour cream instead of cream. I would recommend that they use butter and homemade sour cream. If you use fatty dairy products, the meat will be tastier.
- According to what I heard, it was a sedge plant belonging to Western Azerbaijan. What can you say about this plant? Is there any of this plant in Baku?
- One of the 2400 plants growing in Western Azerbaijan is sorghum, and it belongs only to this region. Several regions close to Western Azerbaijan have used this plant until today. Currently, it is mostly sold in Gadabay, Shamkir and Ganja regions. A lady with whom I often bargain always says that for some reason this plant is mostly bought by people from Western Azerbaijan. Because this plant is widely cultivated in Goycha district, Darelayaz, Western Azerbaijan. Fenugreek is a plant that grows in high mountains. Therefore, there is a big difference between the millet grown in the plains, Hajikand and Gadabay regions, and the one grown in Western Azerbaijan. The time when it is most eaten is from the beginning of April to the middle of May. From mid-May, the pods of this plant thicken and become inedible. Therefore, the more it is consumed in a short period of time, the more useful it is.
- As is known, Armenians claim that our dishes belong to their cuisine. What do you think we can do to introduce Azerbaijan, including Western Azerbaijan food to the world?
- I would claim that 99% of the cuisine that Armenians are promoting as theirs is Azerbaijani food. More than half of their kitchens are dishes stolen from Iravan, and 40-45% from Karabakh cuisine. They changed the names of our dishes and made them known as Armenian dishes all over the world. Basically, since they live in a compact state in the Russian state, they are engaged in promoting Caucasian food as Armenian food there. They took possession of our lavash, Iravan keta, and other dishes. Unfortunately, we don't work on promoting our food as much as they do. It is necessary to work to introduce these dishes to future generations. You won't find much information about Western Azerbaijani cuisine on the Internet. Kalajosh, pasos dolma, sausage, Iravan keta are our dishes that Armenians have most successfully presented to the world. Their kitchens are based solely on our food. While many of our dishes are similar to Anatolian cuisine, they steal and present our dishes as ancient Armenian cuisine. It seems that the names of our dishes are of Turkish origin. And they present their names to the world by falsifying them and get financial profit from it. We should all work together to introduce Western Azerbaijani cuisine to the world at the appropriate level. For this, more information should be collected and more books should be printed. It is very sad that there is no source of information about this historically rich cuisine.
- Yerevan cuisine has many differences from Baku cuisine. Yerevan is the capital of West Azerbaijan, and Baku is the capital of East Azerbaijan. Both capital cities have a rich cuisine. But in Baku cuisine, pastries are predominant, while in Western Azerbaijan, kebabs, sac dishes, dishes cooked in tandoor, and cereals are preferred. Qutab, Khangal, etc. in Baku. if their food is cooked, West Azerbaijanis prepare various types of pilaf, fried, steamed and mashed dishes. For example, kufta is cooked in Baku cuisine as well as in West Azerbaijan cuisine. However, the majority of West Azerbaijanis do not use meat grinders for meatballs, even today, no matter how much technology has been developed. A special tool called mallet is used to pound meat. After the meat is completely beaten and crushed, pea kernels and dry basil are added to it and cooked in tomato broth. We call it stone meatballs. Baklava and shakerbura are the basis of holiday dinners in Baku cuisine, but our business and holiday tables are mostly served with kombek, Iravan ketesi, walnuts, hazelnuts, cardamom, etc. decorated with dry fruits filled with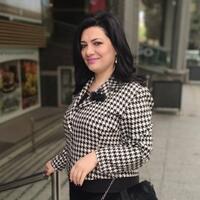 Bütün xəbərlər Facebook səhifəmizdə