Uzbek theater actors enthusiastically welcomed in Baku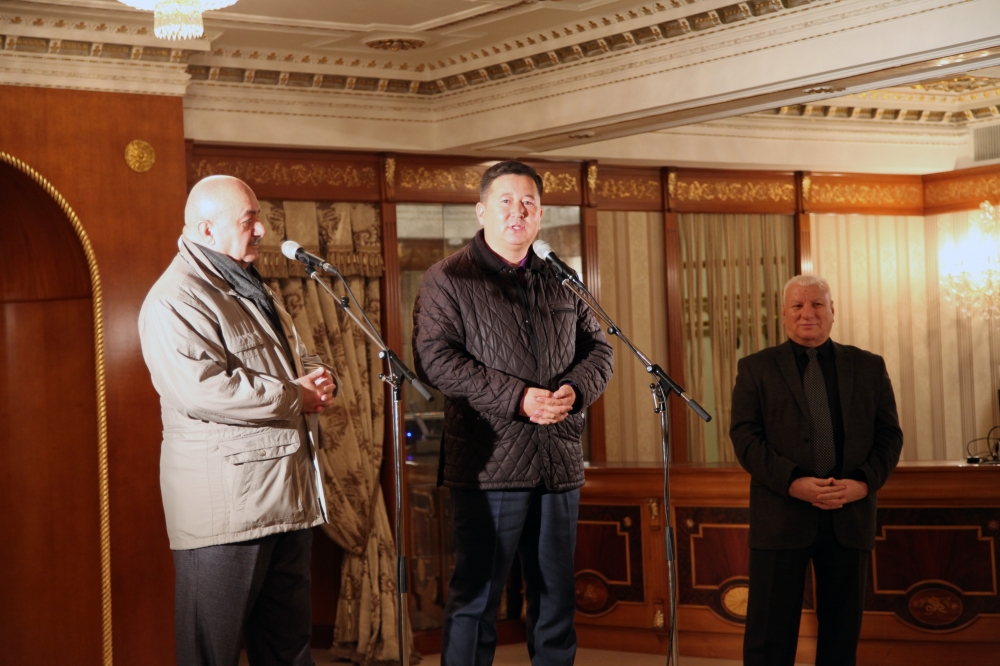 From December 1st, the creative team of Kattakurgon City Drama Theater of Samarkand Province of the Republic of Uzbekistan is on tour in Baku.
The management and employees of the Azerbaijan State Academic Musical Theater welcomed the creative team of the Uzbek theater with great enthusiasm.
At the warm welcome ceremony, interesting dance numbers were performed by the ballet troupe of the theater, guests were invited to dance to the sounds of Uzbek and Azerbaijani songs, the Academic Musical Theater told the media, SIA reports.
It was noted that the guests, who emphasized their satisfaction with the visit, got acquainted with the administrative building of the theater and watched the rehearsals. Today at 19:00 they will show the classic Azerbaijani stage play "Mother-in-law" (M.Shamkhalov) comedy in Uzbek language.
The performance will be shown again on December 4 and 5 at 19:00. In the summer of this year, the production director of the Academic Musical Theater, Asgar Askerov, was invited to Uzbekistan, to the Kattakurgon theater, to stage this play at the invitation of the Eurasian Theater Union.
In August, during the visit of Aligismet Lalayev, director of the Academic Musical Theater to Uzbekistan, a memorandum was signed between the theaters of both countries on the development of international cooperation in the field of theater.
The character of Paradise will be performed by Gulbahar Mammadova, Honored Artist of Uzbekistan, Order of "Friendship" in the play "Mother-in-law", which will be presented in the repertoire of the Uzbek theater, directed by Asgar Askerov.
The artist of the performance is Bahram Safoyev, the music composer is Sevda Aliyeva, and the director's assistant is Feruzbek Abdurayimov.
Bütün xəbərlər Facebook səhifəmizdə