Afghan grand assembly approves release of 400 death row Taliban prisoners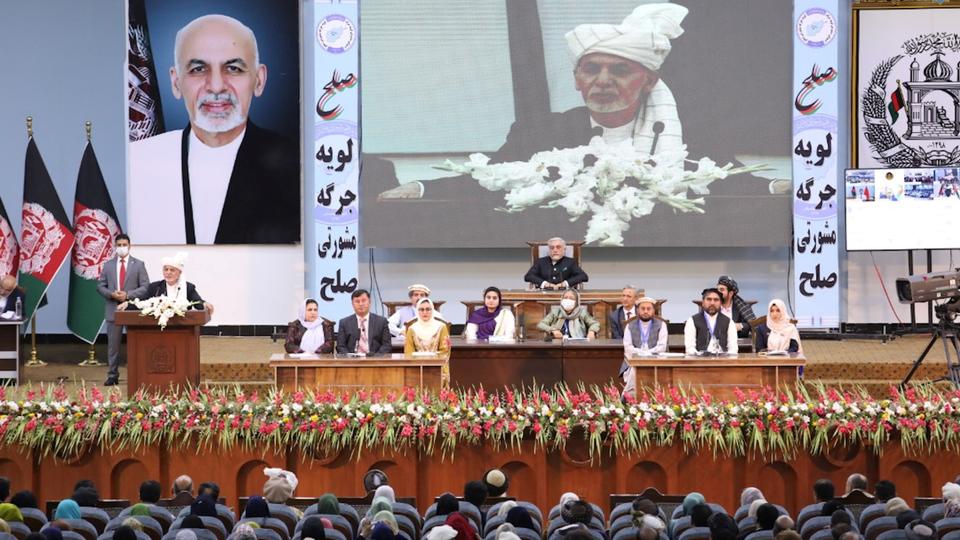 Thousands of prominent Afghans approve the release of about 400 death row Taliban prisoners, SIA reports quoting foreign media.
The resolution recommending the release of the prisoners was passed on Sunday, at the end of a three-day loya jirga, a traditional Afghan meeting of tribal elders and other stakeholders sometimes held to decide on controversial issues. "In order to remove the hurdles for the start of peace talks, stopping bloodshed, and for the good of the public, the jirga approves the release of 400 prisoners as demanded by the Taliban," jirga member Atefa Tayeb announced.
The prisoners' fate is a crucial hurdle in launching peace talks between the two warring sides in Afghanistan, which have committed to completing a prisoner exchange before the talks can begin. The insurgent group welcomed the move and said it was ready to begin talks within 10 days of the release. "Ceasefire is and will be an important part of the talks, which will be decided during talks (not before)," Taliban spokesman Suhail Shaheen told Reuters on the phone from Doha on Sunday, where the group's political office is based.
The Afghan government has released almost 5,000 Taliban inmates, but authorities have balked at freeing the final prisoners demanded by the group. According to an official list seen, many of the inmates are accused of serious offences, with most of them on death row.
The list also includes a group of 44 insurgents of particular concern to the US and other countries for their role in "high-profile" attacks. US Secretary of State Mike Pompeo on Friday pushed for the release of the detainees, while recognising the decision would be "unpopular".
Bütün xəbərlər Facebook səhifəmizdə
loading...