Elchin Amirbayov reveals reasons for launch of anti-terrorist activities to foreign media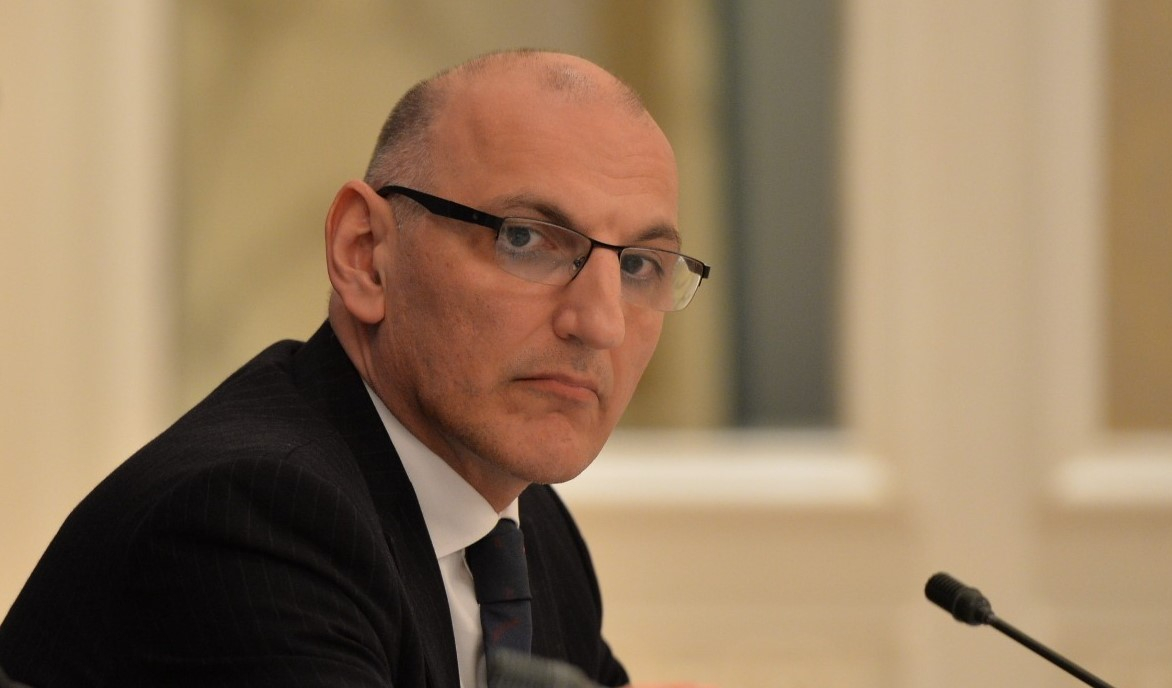 In a series of interviews with various foreign media such as France's Radio France Internationale, l' Opinion newspaper, France 24 TV channel, Israel's Israeli Public Broadcasting and Israel Army Radio, as well as Arabic Asharq News, Almash'had TV and Al Jazeera, Representative of the President of the Republic of Azerbaijan on Special Assignments, Elchin Amirbayov, explained in detail the reasons for the decision of the Azerbaijani side to carry out local anti-terrorist activities in the area where the illegal puppet regime created by Armenia is located in the sovereign territory of Azerbaijan, SİA informs.
He noted that the purpose of the anti-terrorist activities was to neutralize as soon as possible the illegal military units of Armenia, which have been located in this area and posed very serious threat to the security of Azerbaijan for more than 30 years.
Amirbayov reminded that Armenia is a country that carried out military aggression against Azerbaijan and inhumane ethnic cleansing against Azerbaijanis in the early 90s of the last century.
According to him, despite the numerous appeals of Azerbaijan to the international community, no measures have been taken to neutralize the illegal military presence of Armenia in the Karabakh region of Azerbaijan since 2020: "The lives of many Azerbaijanis were endangered by the criminal puppet regime, and the number of victims and injured people of Armenian terrorism increased day by day."
He emphasized that, during this period, Armenia shamelessly denied the presence of its occupying forces on the territory of Azerbaijan and thus violated the commitment it took on the complete withdrawal of Armenian military units from the territory of Azerbaijan in November 2020: "Moreover, the Armenian leadership has repeatedly admitted the fact that the separatist group on the territory of Azerbaijan is illegally financed from its own budget."
"At some point, you run out of patience. Azerbaijan has already decided for the second time that it will eliminate threats to its security through its own efforts and neutralize all military targets of terrorists on its territory without exception," Amirbayov said.
According to him, the purpose of the implemented anti-terror activities is to disarm the illegal military units and their immediate removal from the territory of Azerbaijan: "At the same time, Azerbaijan has declared from the first days of the anti-terror activities that this will not affect the peaceful civilian Armenian population, which has become a hostage of the military junta in Khankandi."
The representative of the President noted that all the above-mentioned steps will also enable the process of normalization between Azerbaijan and Armenia, and will create favorable conditions for the establishment of a dialogue between the central authorities of Azerbaijan and the Armenian population of the Karabakh region in order to ensure the peaceful reintegration of the Armenian population of the Karabakh region into the legal space of Azerbaijan.
Bütün xəbərlər Facebook səhifəmizdə