WHO: Booster dose increases protection from omicron strain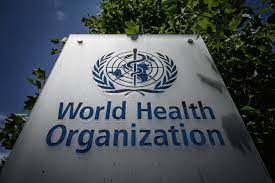 In the face of Omicron, focus must be on reducing transmission and increasing vaccine coverage, Spokesperson of the World Health Organization (WHO) Tarik Jašarević told SİA.
While Omicron causes less severe disease than Delta, it remains a dangerous virus, particularly for those who are unvaccinated, he said, noting that there is growing evidence on vaccine effectiveness for Omicron.
"Having a booster shot seems to increase protection. However, vaccines still seem to remain highly effective at protecting you against serious illness, hospitalization and death," he added.
The goal by mid-2022 must be for every country to vaccinate 70% of its population: "We can end the acute phase of the pandemic if we vaccinate populations, starting with those most at risk."
Omicron is spreading faster than Delta. Transmission has been occurring even amongst those vaccinated or with a history of prior infection. An increase in cases will lead to an increase in hospitalizations, which may put an overwhelming demand on health care system and lead to a higher number of deaths, particularly in vulnerable populations.
"In terms of disease severity, there is growing evidence that the Omicron variant is less severe as compared to other variants of concern. Data suggests that infection with Omicron may be associated with a lower risk of hospitalization compared to infection with Delta. The severity of illness increases with age and in the presence of underlying medical conditions and among people who are not vaccinated," he concluded.
Bütün xəbərlər Facebook səhifəmizdə
loading...