Erdogan seeks talks with Putin about supplying Africa with flour milled from Russian grain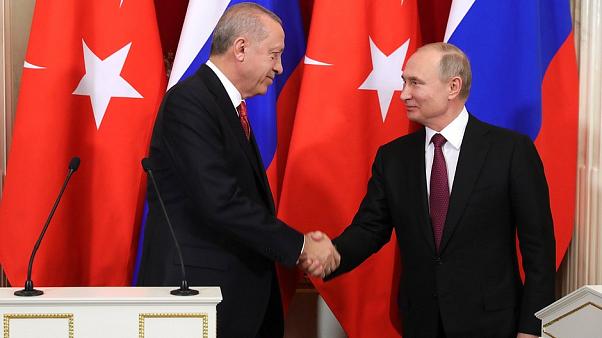 Turkish President Tayyip Erdogan on Wednesday said he wanted to hold talks with Russian President Vladimir Putin in the next few days about supplying African countries with flour that would be milled in Turkey using Russian grain, he said in an interview with Turkish news media.
"Mr. Putin has already pointed out that grain is sent not to African countries, but to Europe. He said: 'Let's send grain to underdeveloped African countries.' I replied to him: 'You send grain and we will mill it into flour and send on to underdeveloped countries.' We have this agreement. We will hold talks in 2-3 days, and we will discuss it," he said in the interview that was webcast on his Twitter page.
The previous time that Erdogan talked about Ankara's readiness to process Russian grain at its mills and send it to Africa's poor countries was on January 5.
Bütün xəbərlər Facebook səhifəmizdə