Ilham Aliyev: Younger generation must be free of negative external influences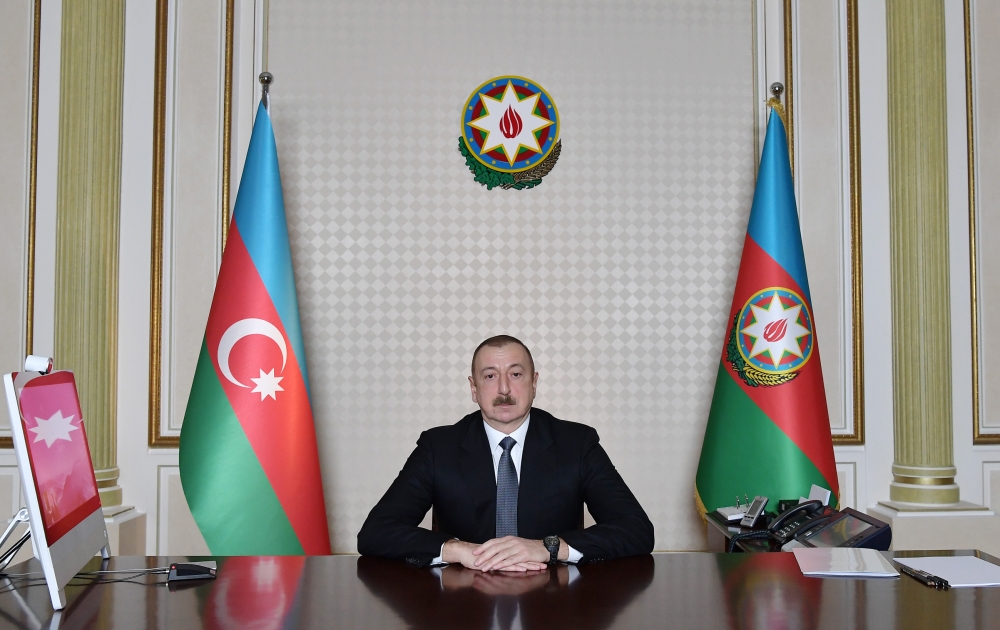 It is necessary to pay very serious attention to the issues of education in the field of sports, President of the Republic of Azerbaijan Ilham Aliyev said as he received in a video format Farid Gayibov due to his appointment as Minister of Youth and Sports.
Azerbaijani youth must be educated on the basis of traditional values.
"Traditional values are our main pillar in both schools and families. Azerbaijani values, our national values are the main principle for us, and the young generation must be educated in this spirit, in the national spirit, in the spirit of patriotism. The younger generation must be free of all negative external influences, and there should be educational work to achieve this. Young people must be educated, knowledgeable and, at the same time, they should be attached to our national culture. They must understand our national values, keep them alive, and very serious work must be done in this direction. Because there are processes of globalization in the present-day world, and in some cases, foreign circles choose young people as a target. In other words, efforts are being made to deceive and mislead young people. We are seeing this and, of course, this must be prevented. The feelings of patriotism must come to the fore in this. Of course, our bright and historic victory in the Second Karabakh War must play the key role in educating young people," President Ilham Aliyev said.
Bütün xəbərlər Facebook səhifəmizdə
loading...