Trump offers $5.6 million security payment in E. Jean Carroll case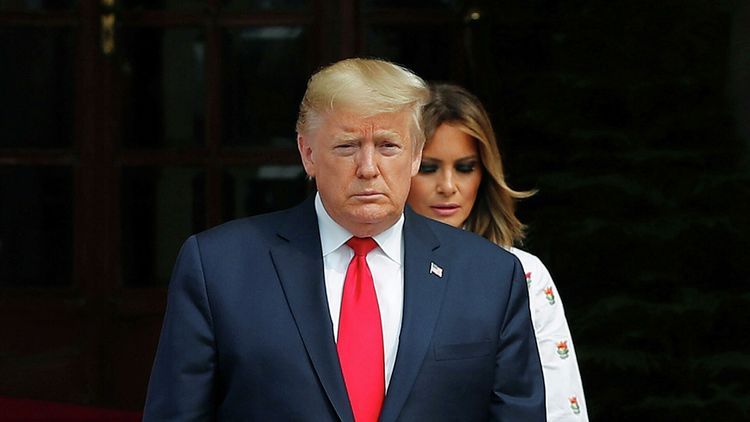 Former US President Donald Trump expressed readiness to pay a security payment of about $5.6 million in the writer E. Jean Carroll's court case against him, the court filing revealed on Friday, SİA reports citing Sputnik.
"We write to respectfully request that the Court so order the enclosed Stipulation and Proposed Order Regarding the Use of a Cash Deposit in Court as Security in Lieu of a Supersedeas Bond," Trump's legal counsel Joseph Tacopina said in a letter to the US district judge Lewis Kaplan.
Tacopina pointed out that his law firm is holding this money in its trust account and will promptly make such a deposit if the court agrees with the stipulation.
Last week, Kaplan scheduled Carroll's second defamation trial against Trump for January 15, 2024, seeking $10 million unless the case resolves before this date.
The second defamation lawsuit against Trump dates back to 2019, when Carroll accused the then-US president of damaging her reputation and career after he called her a liar for publicly saying he raped her in either 1995 or 1996 in a dressing room in New York City.
In May, a federal jury in the state of New York found it more likely than not that Trump is liable for battery based on Carroll's accusations of sexual abuse in a dressing room in 1996, ordering the former president to pay $2 million in damages.
In addition, the jury found Trump liable for defamation, ordering him to pay approximately $3 million more in damages for publicly denying the accusations against him.
Trump's lawyer earlier said in June that their client is seeking a new trial. They disputed an award of $2 million as "grossly excessive," according to the court filing.
US media reported that, if Trump loses his appeal, Carroll would collect the $5 million, according to a joint stipulation submitted by his lawyers and attorneys for Carroll. However, he would get the whole security deposit back if he wins.
Bütün xəbərlər Facebook səhifəmizdə