US police fire tear gas on protesters amid fresh violence in Portland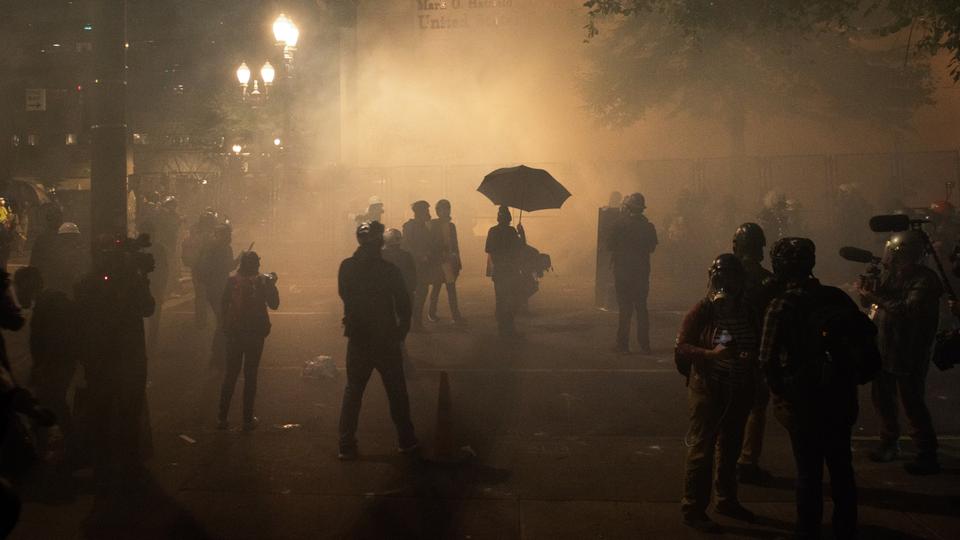 Police and federal agents fired tear gas and forcefully dispersed protesters in the US city of Portland early on Saturday during the latest demonstrations against racism and police brutality, SIA reports referring to AFP.
The city, the biggest in the state of Oregon, has seen nightly protests for nearly two months, initially sparked by the death in Minneapolis of unarmed African American George Floyd. It is also now the scene of a highly controversial crackdown by federal agents ordered by US President Donald Trump — one that is not supported by local officials, and which many said smacked of authoritarianism.
Friday's demonstration was mainly peaceful, with crowds playing music and dancing, blowing soap bubbles and setting off fireworks. But it ended — like many before it — in a showdown between protesters and police, which escalated in a haze of tear gas and flash-bang devices. One group of protesters formed a line with umbrellas and makeshift shields to try to protect themselves, as at least two fires burned outside the fences around a federal courthouse.
Bütün xəbərlər Facebook səhifəmizdə
loading...