Stanislav Tarasov: "It is important for us that none of our neighbors poses a threat to Russia"
- INTERVIEW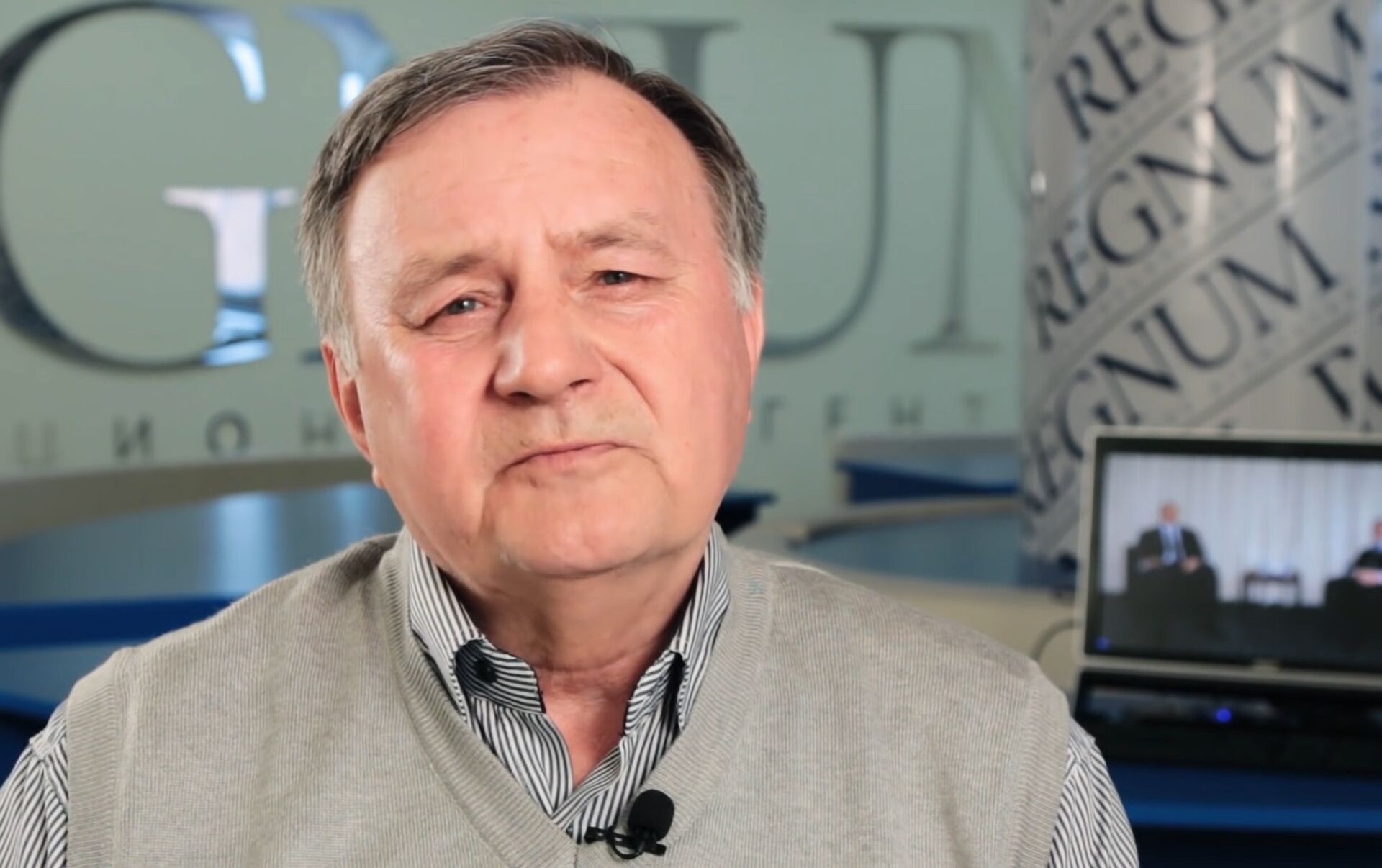 Stanislav Tarasov, editor-in-chief of the Eastern edition of the REGNUM news agency, made an interesting point in an interview with the Caliber think tank. We present the interview to our readers.
- Stanislav Nikolaevich, how do you assess the recent events in Tajikistan? Who or what is behind them?
- I think that the Americans and the British are primarily interested in destabilizing the situation in Tajikistan. It is these foreign forces that are shaking Afghanistan on the one hand and Tajikistan on the other.
- So Moscow will not interfere in the situation?
- Moscow will not do anything. Russia's 201st Division is already in Tajikistan, and it has enough combat power to respond if necessary.
- Do you rule out the Kazakh scenario in Tajikistan?
- The Kazakh scenario is an exception, at least at this stage.
- Why don't you agree?
- You never know what could happen. This is Central Asia. You plant a watermelon it grows to be a melon over there. Do you understand what I mean?
- If necessary, do you suggest the timely arrival of CSTO troops?
- In any case, it is worth hoping for the help of the CSTO.
- Do you think it is expedient for the Americans to open another front in the post-Soviet space?
- Quite a lot. Their main goal is to weaken Russia.
- Let's discuss the situation in the South Caucasus. Why is the process of demarcation of the border between Azerbaijan and Armenia stalled?
- I think one of the parties is bluffing. It is not clear yet whether Baku or Yerevan. Baku is in a hurry, forcing, because it understands that after the end of the crisis in Ukraine (probably Moscow will win in Ukraine), Russia's policy in the post-Soviet space will be more decisive. It won't be a piece of cake like before.
- The demarcation process is being delayed by Armenia, but already at the request of Russia, therefore hindering the Brussels agreements. Is this another whim of Moscow?
- What borders are you talking about? These are the borders of the former Soviet Union. And who is Brussels? Why is Pashinyan going to Brussels to negotiate demarcation? This is our historical geography. Or do you think they will make a map in Brussels and give it to you? Don't buy into anything. In any case, Pashinyan is already defeated. He lost the Karabakh war when he signed a contract with Azerbaijan, so it is not clear who his curators are - Brussels or Moscow. He says a word to Putin in the Kremlin, then flees to Europe, where he signs another document. In this way, Pashinyan gains time to see how Russia behaves. There is only one "but". Moscow is not currently focused on the South Caucasus. First we will finish our work with Ukraine, then we will deal with the Caucasus.
- What does "we will deal with the Caucasus" mean?
- Elementally. Did you know that the memory of Russian General Ivan Paskevich was honored and wreaths were laid at the monument in Yerevan yesterday? So I have a question. Why did the Armenians suddenly remember the Russian general who signed the Turkmenchay peace, annexed the Caucasus to Russia and took Yerevan? Yes, because now the Russians say to the Armenians: "This is our territory, dear Armen, we took it. Let's see how you will talk after the end of the Ukraine issue. "
- Russia allowed Armenia to "read" Nazi ideology. The monument to Nazi Garegin Njden is still there, do you remember that?
- You understand, Njde is becoming more and more geopolitical. Moscow shows its importance, and I reminded you of a wreath-laying ceremony in front of Paskevich's monument. Russia is showing its superiority in the Caucasus. We bought this region at the cost of blood, and then gave these lands to the national republics. We helped them, academies of sciences were established there, and then they all got their names.
- Will Moscow really not forgive Armenians for burning anti-Russian demarches and portraits of Putin?
- Russia will force Armenia to take into account its interests. Now we have a problem with the West. But Russia is opening east. More precisely, in the direction of Iran, Turkey, Georgia, Armenia and Azerbaijan to the south-east. It is in these countries that serious events will take place after the crisis in Ukraine.
- Are you talking about Moscow's plan to revive the USSR-2.0 project?
- No. Russia does not intend to drag the former allied republics on its shoulders again. We have already passed this way, and instead they spat in our faces. No one thanked. So we do not need a new Soviet Union. We need neutral, free, self-developing states. Do Americans feed you? Let them continue like this. Does Brussels give you money? Let them continue to give. Hopefully, live well, but do not touch us. For God's sake, you can come to us as a guest, as a tourist.
- Not expected. At whose expense, then, will Russia strengthen its empire?
- These are nonsense. We have as many politicians as political scientists, you see. Tarasov thinks about one thing, and another says something completely different. They, as well as my opinion, are not worth paying attention to. After all, I am not a bearer of the state's point of view, as it is not necessary to be guided by the views of the deputies of the State Duma(National Council). We need to pay attention to the Kremlin, Putin and the Russian Foreign Ministry. In general, we have already "eaten kebab" in the Caucasus, and no one, as you say, does not want to gather under one umbrella. It is important for us that none of the former Soviet countries poses a threat to Russia. We do not need Armenia as part of Russia. Russia needs an independent Armenia to feed on anyone but us. The principle is: either make money yourself, or let Paris or London feed you. We will not do it anymore.
- That's understandable. You don't want to feed anyone, but you want to manage ...
- Only in the interests of our national security. To prevent the appearance of missiles or the things alike in the former republics.
- Do you think that Moldova or poor Armenia can pose a threat to Russia's security?
- Yes. That's right. Moldova is a potential NATO country like Ukraine. Therefore, we were forced to go to Ukraine for surgery. Everything is clear with Georgia, it looks to the West. Azerbaijan is looking at Turkey. We also agreed with Erdogan and are cooperating. Everything is uncertain for Armenians. Either they are near Moscow or they are near Brussels, and it is not clear who they are with. Let's understand this. This is not the first time that Armenians have removed their bags. After all, 40 million Ukrainians have to go somewhere. So we can send them to Siberia and the Caucasus.
Bütün xəbərlər Facebook səhifəmizdə
loading...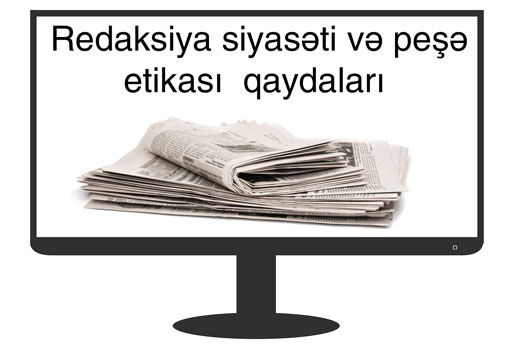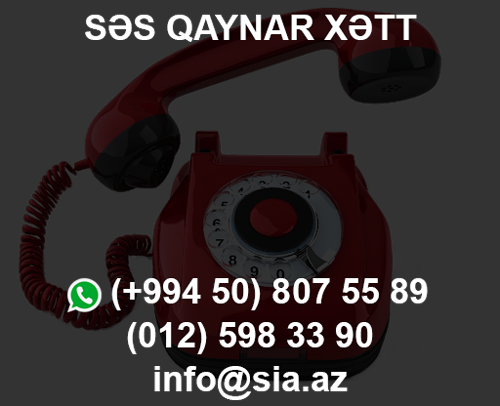 Redactor's choice
---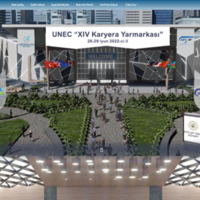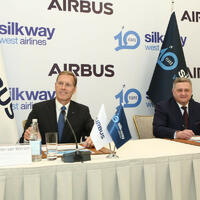 Popular
---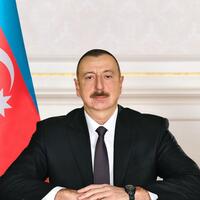 Exchange rates
---
USD

1,7000

0,00%

EUR

1,7863

-0,66%

GBP

2,0741

-0,58%

RUB

0,0317

+1,58%
loading...

Place for ad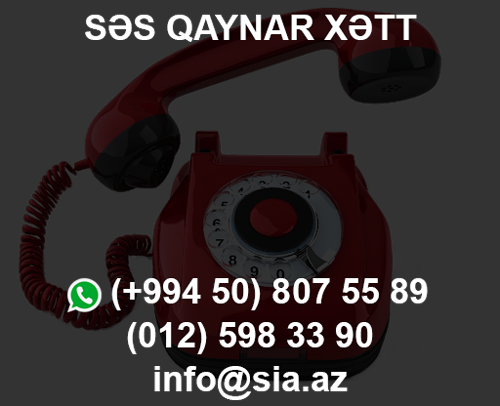 2008-2022. Səs İnformasiya Agentliyi, Bütün hüquqlar qorunur. Məlumatlardan istifadə etdikdə istinad mütləqdir.
İfadə olunan fikirlərə sayt məsuliyyət daşımır.
Ünvan: Ü. Hacıbəyov küçəsi, 32; Bakı, Azərbaycan.
Email: [email protected] Tel.: (+994 12) 598-33-90; Faks: (+994 12) 493-11-62;