Peacekeepers' car convoy passes through protest area unhindered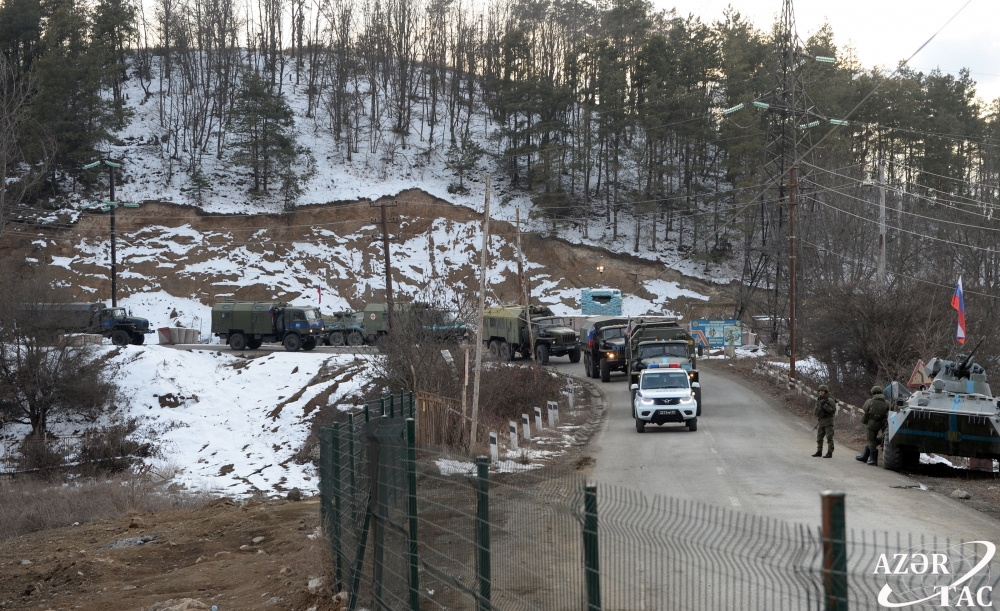 Vehicles belonging to Russian peacekeepers moved freely in the area of ​​the peaceful protest on the Lachin-Khankendi road, SIA refers to AZERTAC.
According to the local media, the conditions have been created for the unimpeded passage of 7 supplies and one passenger car belonging to Russian peacekeepers moving from Lachin to Khankendi through the action area.
This once again shows that the participants of the protest do not obstruct the movement of vehicles used for humanitarian purposes. The news published in the Armenian press about the protestors allegedly blocking the Khankendi-Lachin road and not letting the security vehicles go is another misinformation and propaganda from the other side.
As a result of discussions held with the command of the Russian peacekeeping contingent on December 3 and 7 of 2022, a team consisting of experts from the Ministries of Economy, Ecology and Natural Resources of Azerbaijan, the State Service for Real Estate Affairs under the Ministry of Economy, and "AzerGold" Closed Joint Stock Company was supposed to conduct initial monitoring of the illegal exploitation of mineral deposits (as well as the resulting environmental and other consequences) in the territories of Azerbaijan, where the Russian peacekeeping contingent was temporarily stationed.
However, due to the inactivity of the peacekeepers, the monitoring did not take place.
In opposition to this, Azerbaijani eco-activists started a peaceful protest on the Lachin-Khankendi road passing through the Shusha territory from December 12 onwards.
Bütün xəbərlər Facebook səhifəmizdə