A view of gazelles in Shirvan National Park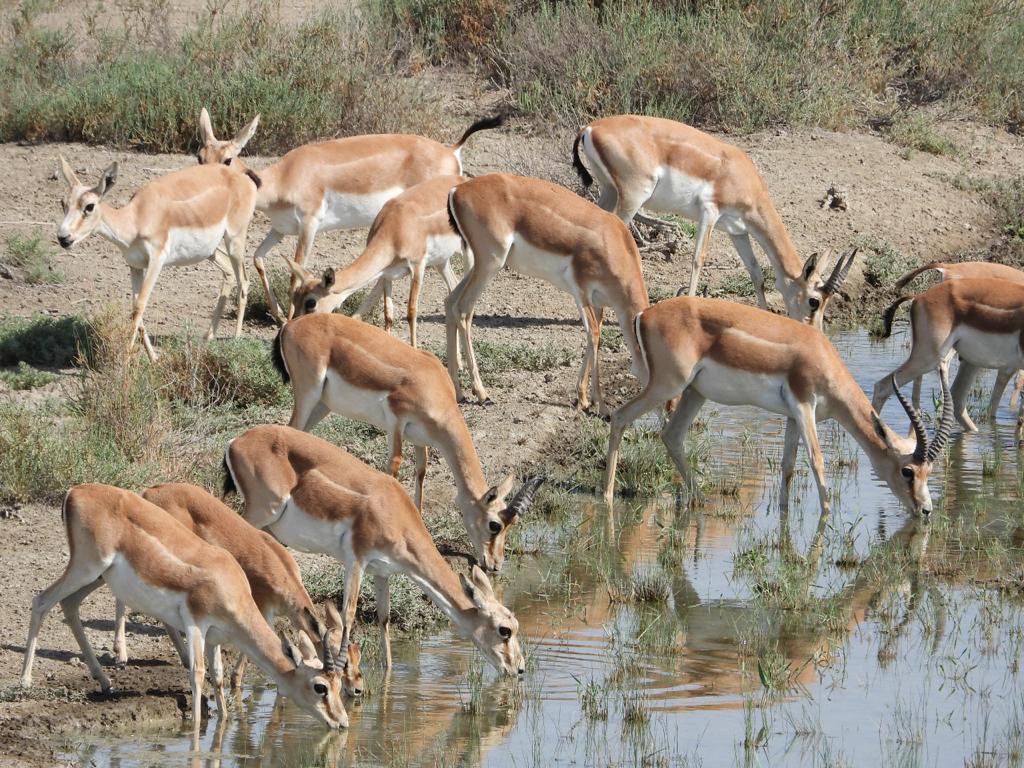 We would not be wrong if we say that the unique shades of Azerbaijani nature, Shirvan National Park, look even more beautiful with gazelles. Gazelles have added a unique beauty to the plains of the national park. According to the information provided to SIA by the press service of the Ministry of Ecology and Natural Resources, after the creation of the Shirvan National Park, the threat of extinction of gazelles has been eliminated, and now the largest population of gazelles in Azerbaijan is the Shirvan National Park.
As a result of the calculations conducted with the participation of international experts, it was determined that the gazelle population in the specially protected natural areas is more than 7 thousand in total, and more than 6 thousand in the territory of Shirvan National Park alone.
We share with you the eye-catching and remarkable images of gazelle herds in Shirvan National Park.
Bütün xəbərlər Facebook səhifəmizdə