Contaminated chicken suspected for Salmonella cases in 11 European countries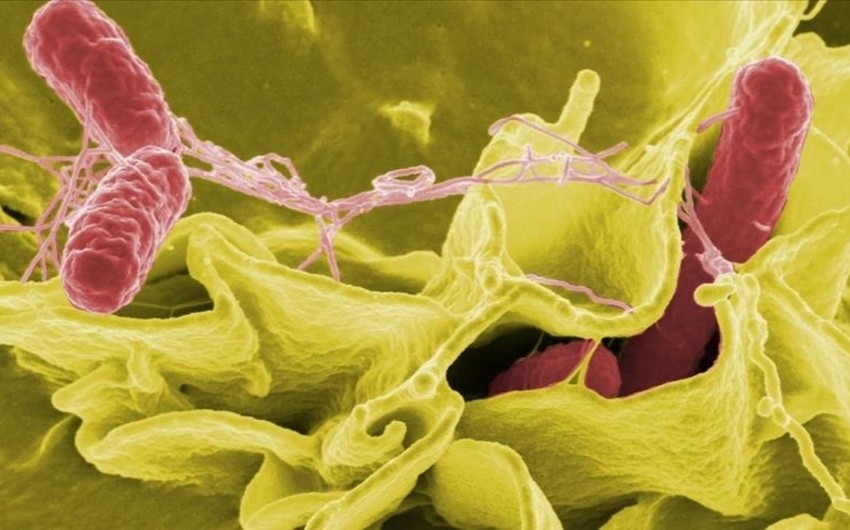 More than 130 people have fallen sick in 11 countries with contaminated chicken meat from Poland suspected as being the source of infection, SİA informs, citing Food Safety News.
An analysis by the European Centre for Disease Prevention and Control (ECDC) focused on two sub-clusters of Salmonella Enteritidis sequence type (ST) 11 with 134 cases mostly reported between January and August 2023. This Salmonella Enteritidis sequence type is the most frequently detected in Europe.
In one cluster, 97 cases with recent or historical isolates, that were closely related genetically, were reported with 22 cases in Denmark, 19 in France, and 12 each in Ireland and the Netherlands. Norway has nine patients, Austria and Belgium both have six, Finland has five, Slovenia has three, Sweden has two, and Germany has one.
In Denmark, the majority of 19 interviewed cases reported consumption of kebab or pizza that may have had chicken as an ingredient, before developing symptoms. In Austria, two of five interviewed patients reported eating chicken kebabs within seven days before the onset of symptoms and two sick people ate other dishes such as chicken burrito and chicken schnitzel.
Bütün xəbərlər Facebook səhifəmizdə