Ukraine's cyber teams actively engaged in high-tech war on front lines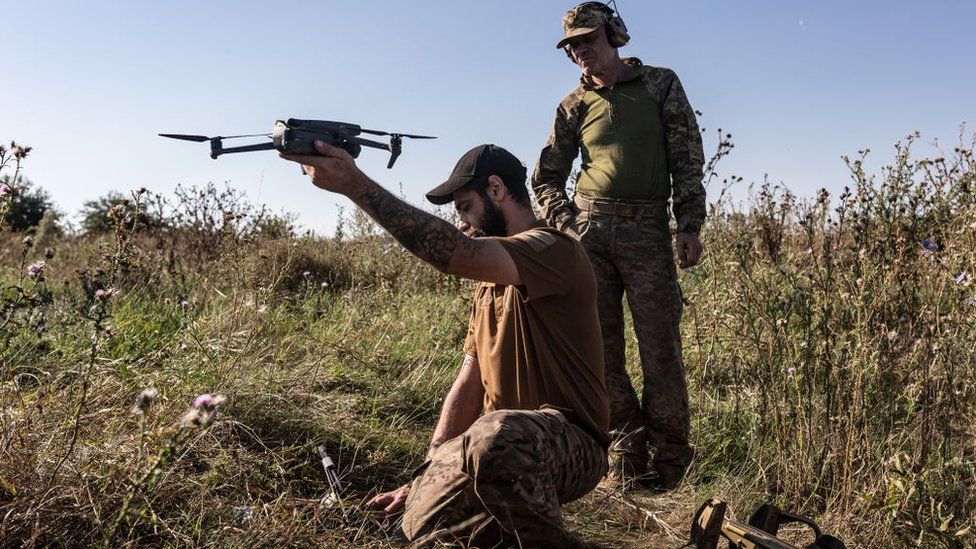 Ukraine cyber operators are being deployed on the front lines of the war, duelling close-up with their Russian counterparts in a high-tech battle, SIA refers to foreign media.
"We have people who are directly involved in combat," says Illia Vitiuk, the head of the Ukrainian Security Service's (SBU) cyber department.
Speaking inside the heavily protected SBU headquarters, he explains how his teams mix the skills of hackers and special forces - getting inside Russian systems, working alongside snipers and deploying the latest technologies.
The department uses Artificial Intelligence (AI) visual recognition systems to analyse information gathered from aerial drones to provide targets for the military.
"We understand which type of military weapons they are about to use and on what direction," Mr Vitiuk says.
His teams will also hack into surveillance cameras on occupied territory to watch Russian troop movements. And they direct kamikaze drones to take out Russian cameras spying on Ukrainian movements. Doing this often requires teams working undercover, close to the target.
Drones, which are sometimes used for surveillance and sometimes to act as weapons, have been at the leading edge of innovation in this conflict.
Bütün xəbərlər Facebook səhifəmizdə