Low-income countries refuse to purchase Pfizer and BioNTech vaccine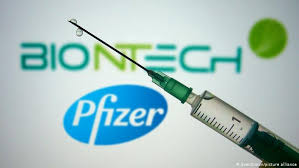 Low- and middle-income countries had opted not to order Covid-19 shot, Comirnaty, a new type of coronavirus vaccine developed by Pfizer and BioNTech, SİA informs, citing Bloomberg.
"We reached out to all nations asking them to place orders so we could allocate doses for them. In reality, the high-income countries reserved most of the doses. I became personally concerned with that, and I reached out to many heads of middle/low-income countries by letter, phone, and even text to urge them to reserve doses because the supply was limited. They decided to place orders with other vaccine makers," Pfizer Inc.'s chief executive Albert Bourla said.
Bourla stressed that Pfizer and BioNTech use a tiered pricing model for their vaccine. Middle-income countries are asked to pay half what the highest-income nations do, while low-income countries are offered the shot at cost.
Pfizer and BioNtech are on track to deliver 3 billion doses this year to more than 116 countries, Bourla said, and that the 450 million doses delivered to date have been heavily weighted toward higher-income countries that pay the most.
Bütün xəbərlər Facebook səhifəmizdə
loading...