NATO to confront China with $1.1B military fund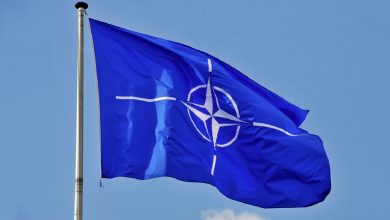 A NATO-backed 1 billion euros venture capital fund plans to inject some financial firepower into defense start-ups to boost the US-led military alliance's technological edge and fend off competition from China, SİA informs referring to the Financial Times.
The innovation scheme, which was launched last year, aims to fill a gap in funding for companies working on technology with military capabilities, amid fears that western start-ups lack the financial muscle provided by Beijing to their own companies.
"There's a lack of venture capital for deep tech, especially in Europe," NATO assistant secretary-general David van Weel told the Financial Times. "We wanted to provide more capital on our side to invest in these companies to avoid them having to turn to Chinese investors."
The Netherlands-based fund will focus on areas including artificial intelligence, space and biotechnology, and faces restrictions on investing in weapons. Recruiting for the group has been easier than expected, said Klaus Hommels, chair of the NATO Innovation Fund and a veteran venture capitalist who founded the European firm Lakestar.
"The biggest surprise to me was that the acceptance of and the mission of this topic has attracted a lot of people," Hommels said. "That wouldn't have been the case five, six years back."
Twenty-three members have opted in to the fund, which NATO claims is the first "multi-sovereign" VC group, said van Weel, who focuses on emerging security challenges. Sweden, which is in the process of joining NATO, plans to sign up.
However, the US, which has the largest defense budget of any country, has decided against investing in the fund for now. The Pentagon is monitoring the venture and could back later funds, said Fiona Murray, vice-chair of the NIF and a professor at the Massachusetts Institute of Technology. Washington has increased investment in start-ups producing military tech in recent years.
Chinese development of sensitive technologies has become an area of increasing concern for the west in recent years. Last month, US President Joe Biden announced a ban on US investment in some of China's critical tech industries.
The fund has hired a team of investors including managing partner Andrea Traversone, previously at the UK's Amadeus Capital Partners, to lead its operations.
Bütün xəbərlər Facebook səhifəmizdə