Georgian President called on National Bank's president to resign from her position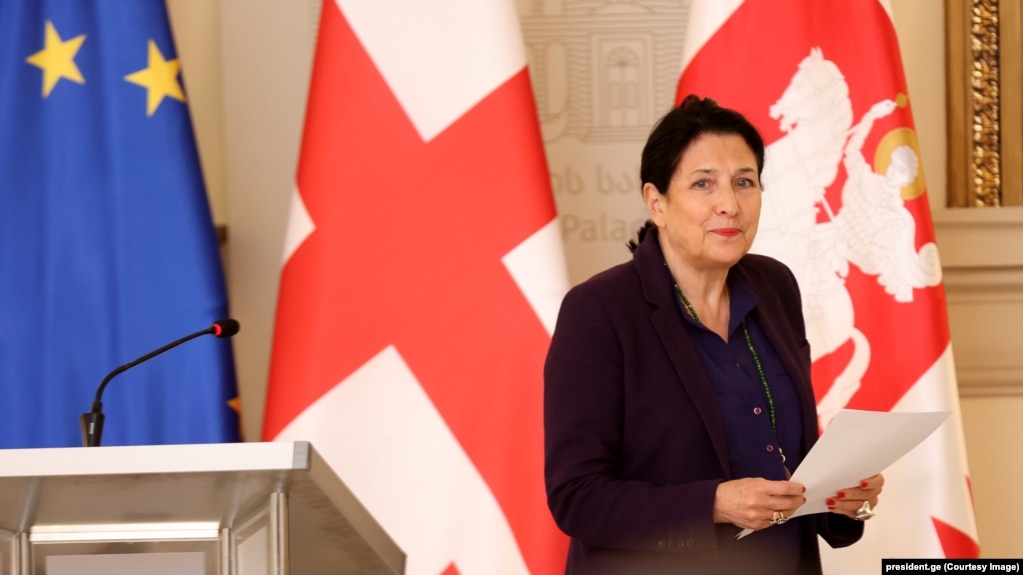 In a briefing on Wednesday afternoon, Georgia's President Salome Zurabishvili called on the National Bank's acting president and first vice-governor, Natia Turnava, to resign from her position, SIA reports.
The Georgian President said that 'there are several steps that need to be taken to overcome this artificial crisis'.
Zurabishvili also stated that she regretted nominating Natia Turnava, a former Minister of the Economy, as a candidate for the National Bank of Georgia's board, accusing Turnava of failing to protect the bank's independence.
She also called for the bank's board to 'take responsibility', and pass a collective decision to declare the decision invalid.
'This will be the first real action of this council to preserve the National Bank's independence', she said.
On Tuesday, Kobakhidze said that when decisions by the National Bank's internal regulation and the country's constitution were 'in conflict with each other', priority should be given to the constitution.
Bütün xəbərlər Facebook səhifəmizdə