"Armenia did not respond to Azerbaijan's initiatives regarding missing people"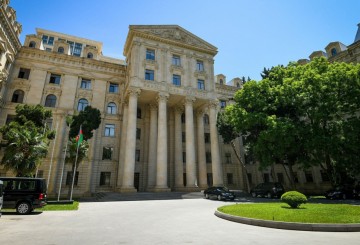 "Along with important principles of international law, there are institutions dealing with involuntary disappearances of missing persons. As a country that has been suffering from this problem for more than 30 years, Azerbaijan contributes to cases related to missing persons," Deputy Foreign Minister of Azerbaijan Fariz Rzayev said as he addressed the international conference on "Increasing national and global efforts to clarify the fate of missing persons", SİA reports.
The Deputy FM noted that the family members of the missing persons have the right to receive information about their fate. "This decision is the responsibility of the countries as part of the cooperation. We are trying to solve the root of the issue regarding the missing persons. The promotion of international law, the Geneva Convention and additional protocols also contain provisions on missing persons. Illegal hostage taking of people is against human rights. Statistics today show that the number of missing persons in the world is increasing day by day.
In the last 5 years, the number of missing persons has doubled. Detection and identification of missing persons is important. The main issue is access to mass graves in minefields. Although we took the initiative several times to determine the location of the missing persons, neighboring Armenia, unfortunately, did not respond. International organizations must fulfill their obligations regarding missing persons," the deputy minister added.
Bütün xəbərlər Facebook səhifəmizdə