Did US play role in Ukrainian officials' resignations?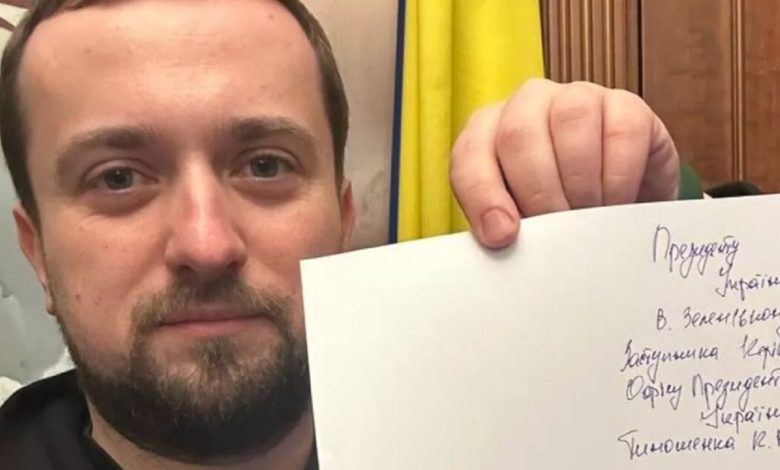 Several senior Ukrainian officials have resigned as President Volodymyr Zelensky begins a shake-up of personnel across his government.
"The resignation of the deputy head of Zelensky's office, Kirilo Tymoshenko, was at the request of Washington."
The former head of the embassy of the Lugansk People's Republic in Moscow, Rodion Miroshnik said in a statement, SIA refers to Russian media.
"Volodymyr Zelensky made a number of personnel changes, including the resignation of the deputy head of his office, Kirilo Tymoshenko, not at his own request, but at the request of curators from the United States," he added.
According to Miroshnik, the Ukrainian president allegedly reacted to the accusations of corruption by the Americans.
"If anyone believes that Tymoshenko is the only secretly corrupt person in Zelensky's office, they must be naive," the former ambassador said.
Saying that Tymoshenko's main function is to extract funds for Zelensky and Yermak according to the schemes prepared by Yermak and Reznikov, Miroshnik does not hesitate to call the former deputy head of the office a scapegoat.
Interestingly, according to him, high-profile resignations and voluntary resignations in Kyiv will continue until the Americans 'achieve their goals'.
According to the former ambassador, the entire power vertical of the Ukrainian authorities could soon be changed, as the US tries to get rid of Ukraine's pro-British managers.
Miroshnik also admitted that there is no conflict between Washington and London.
Bütün xəbərlər Facebook səhifəmizdə