Kyrgyz MPs angered by Moscow's response to renaming of Bishkek districts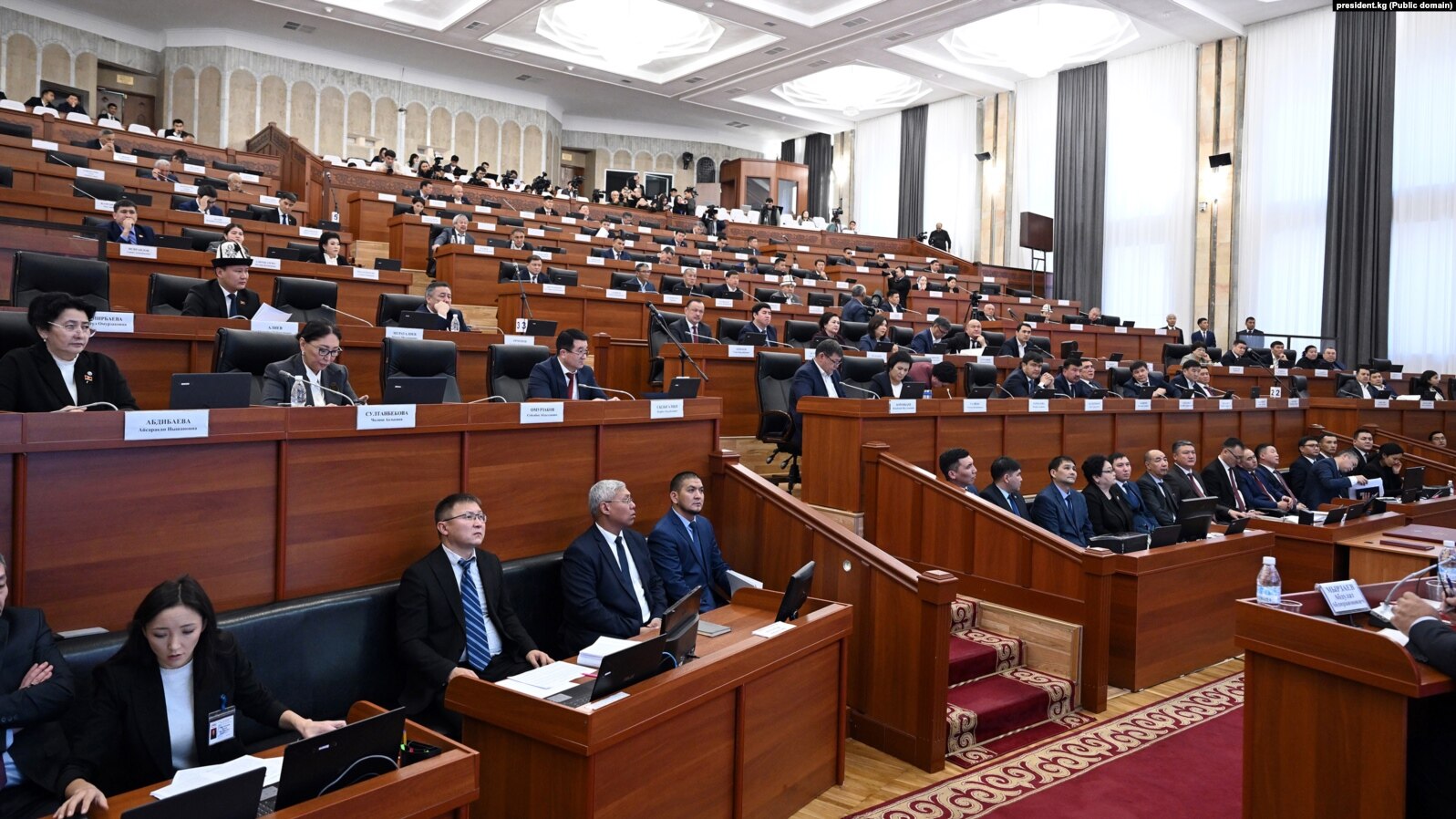 The reaction of the Russian State Duma to the proposal of the Kyrgyz Parliament to change the Soviet names of four districts in Bishkek has angered the Kyrgyz deputies.
According to foreign sources, the Kyrgyz deputies assessed this act of the Russians as "interfering in the internal affairs of the country", SIA reports.
"The statement of Svetlana Jurova, deputy of the State Duma of the Russian Federation, which does not comply with international rules, overshadows state relations and interferes in the internal affairs of the partner country, and is groundless. Since the Russian language has a special place in Kyrgyzstan, it is used everywhere, from our laws to street signs, along with the state language," said Kyrgyz deputy Kamila Taliyeva.
The MP also noted that changing the names of administrative-territorial divisions is an internal matter of the sovereign state, and is not related to the Kyrgyz-Russian relations.
On November 25, Speaker of the Kyrgyz Parliament, Nurlanbek Shakiyev, speaking at the National Congress held in Bishkek, said: "Unfortunately, geographical areas in most regions are called in other languages. We will soon have to rename them all in Kyrgyz."
"In addition, it is necessary to change the names of four districts of the capital," the speaker added.
This has hurt the "hearts" of the Russian State Duma, so to say. Immediately after this decision, the statement of Svetlana Jurova, deputy of the Russian State Duma, deputy chairman of the international affairs committee, was published.
In an interview with the "Moscow Speaks" radio station, the deputy said that such an initiative would lead to "violation of the rights of the Russian-speaking population of the country."
The deputy of the Russian State Duma said that everything started with the "violation of the Russian language" in Georgia and Ukraine and noted the possibility of the Russian president's intervention in this matter. Another deputy of the State Duma, Alexander Yushchenko, said that the Kyrgyz leadership "spits on its Soviet past".
Another, Deputy Chairman of the International Affairs Committee of the Russian State Duma, Dmitry Novikov, also criticized the Kyrgyz and noted that there is a "relapse of anti-Sovietism" in Kyrgyzstan.
Bishkek, the capital of Kyrgyzstan, is divided into four districts - Pervomaisky, Sverdlovsk, Oktyabrsky and Leninsky.
Over the past few years, the proposal to give the districts new names in the Kyrgyz language has been put forward many times.
Bütün xəbərlər Facebook səhifəmizdə