IAEA completes weeklong nuclear safety and security expert mission to Chernobyl — Grossi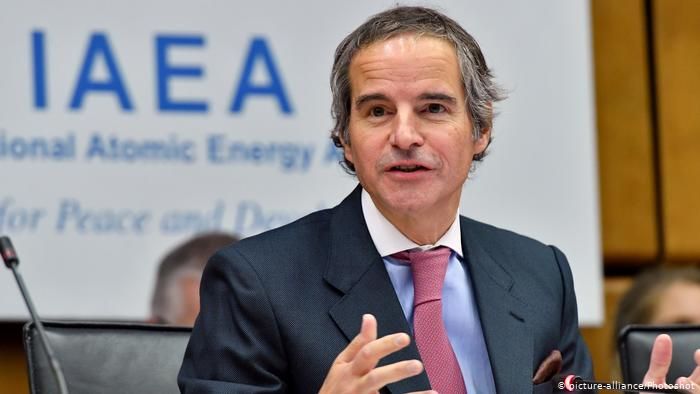 A weeklong mission of nuclear safety and security experts to the Chernobyl nuclear power plant has been completed, Director General of the International Atomic Energy Agency (IAEA) Rafael Grossi said in a statement published on the IAEA website on Friday.
"The IAEA had completed a week-long nuclear safety and security expert mission to Chornobyl (Chernobyl - TASS), including the Exclusion Zone set up around the plant following the 1986 accident. The mission will help pave the way for upgrades and improvements of the plant's nuclear security systems. The IAEA experts also gained a better understanding of the plant's safety and security needs and provided advice and guidance on radiation monitoring," the statement said.
Bütün xəbərlər Facebook səhifəmizdə