Ombudsman's Regional Centers organizes events dedicated to the International Day of Peace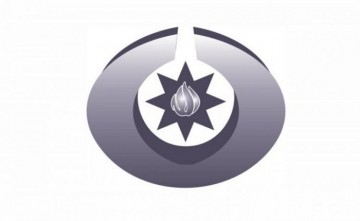 The Western, Northern, North-West, and Southern Regional Centers of the Ombudsman organized events dedicated to the International Day of Peace, SIA refers to the institution's press service.
The events were attended by the representatives of local executive and self-governing bodies, other organizations, as well as the public and media outlets.
In their speeches, the heads of the Ombudsman's Regional Centers outlined the history of the establishment of the International Day of Peace. They informed the participants about the message and ideas of peace given to people. Also, the importance of creating a strong and permanent peace was noted. Furthermore, it was noted that awareness campaigns on the theme "Just and sustainable peace serve to protect human rights" were launched according to the "Action Plan for actions to be implemented in 2022 in the direction of raising awareness of the SDGs" approved by the National Coordinating Council for Sustainable Development this year.
It was emphasized that peace is one of the main components of SDG and fully ensuring human rights without just peace is impossible. It was also spoken about the tolerance and multicultural values that exist in Azerbaijan, and the role of tolerance in preventing discrimination.
During the events, Armenia's policy pursued against our country as an obstacle to peace in the region was also touched upon. In addition, it was pointed out that Armenian military units regularly commit provocations, harm the civilian population, and violate their rights to life, free movement, and other rights, which contradicts the requirements of a number of international human rights treaties.
It was also emphasized that the Ombudsman is constantly fighting to expose the criminal acts of Armenia that threaten the peace on an international scale, and addresses numerous reports, statements and appeals to influential international organizations in this context.
In the end, the participants' questions were answered.
Bütün xəbərlər Facebook səhifəmizdə