MFA: Zangazur corridor not fencing off Iran from Armenia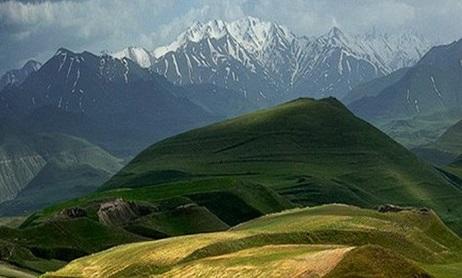 It is fundamentally wrong and far from reality to describe the Zangazur Corridor as fencing off Iran from Armenia, Leyla Abdullayeva, the head of the press service department of the Ministry of Foreign Affairs of Azerbaijan, said, as quoted by SİA.
"On the occasion of the liberation of the Azerbaijani-Iranian border from occupation as a result of the 44-day Patriotic War, the Victorious Commander-in-Chief congratulated the people of Azerbaijan and Iran. The Azerbaijani side values ​​its borders with Iran as an opportunity for further development of trade and cooperation. The Armenian occupation cut Azerbaijan's railway communication not only with the Nakhchivan Autonomous Republic, which is an integral part of the country, but also with Iran.
"Under the tripartite statement dated November 10, 2020, discussions are ongoing within the Commission on opening and restoring communications in the region. In parallel, the Azerbaijani side signed an agreement on the creation of infrastructure for connecting the East Zangazur economic region and the Nakhchivan Autonomous Republic by passing through the territory of Iran. According to the agreement reached, on September 22, 2022, the groundbreaking ceremony for the automobile bridge took place in Zangilan region with the participation of officials of both countries. The Zangazur Corridor, on the contrary, is an important project that deepens the relations between our countries and promises new prospects for regional cooperation," she said.
Bütün xəbərlər Facebook səhifəmizdə