Maral Nazaryan: All terrorist mercenaries who came to Karabakh from abroad were killed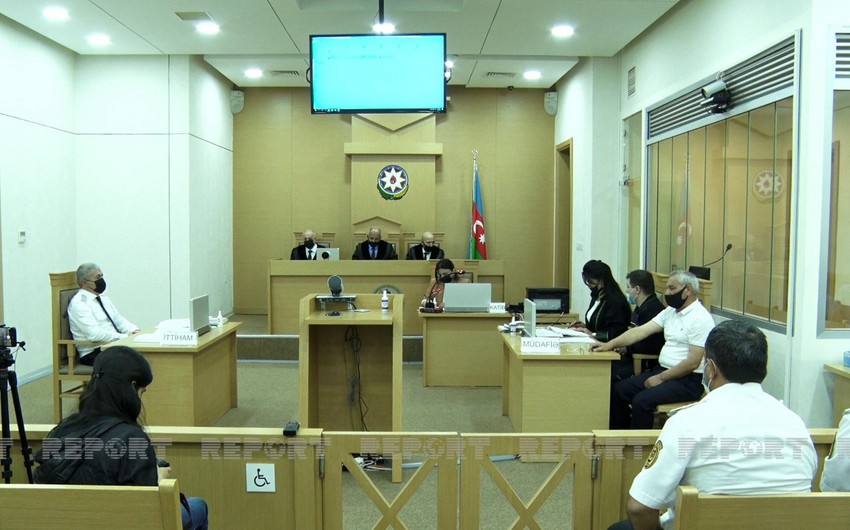 "Euljekjian Vicken Abraham was a friend of my brother. I had a relationship with him after divorcing my husband. We visited Armenia several times and returned back. We last arrived in early 2020. Due to the pandemic, I sent my children to Lebanon. After a while, I returned myself. Shortly before the start of the war, I came back to Euljekjian Vicken Abraham," Maral Nazaryan, who is currently in Lebanon, said at the court hearing on the criminal case of Eulcekjiyan Viken Abraham, the Lebanese hired terrorist who fought in Karabakh, Report informs.
During the investigation, Maral Nazaryan said that in September, when the war began, Euljekjiyan Viken Abraham contacted some of his friends in Lebanon:
"We arrived in Shusha together. At the time, he was on the phone with a Lebanese citizen named Hovak. Hovak told him that they pay $2,000-$2,500 a month in the war. Besides, they also pay salaries. Viken agreed. I objected to him because he was not a citizen of Armenia, and it would create problems for us in the future. But he disagreed and went to war. Talking to me on the phone, he said that he was in the vicinity of Khojavand, that they were provided with modern weapons and clothing. After 3-4 days, he returned and said that the Azerbaijanis were very strong, all the terrorist mercenaries who arrived from abroad were killed, and he himself escaped. We then arrived in Lachin. On November 10, we heard that the war was over. When we came to pick up our things from the hotel in Shusha, the Azerbaijani military captured us. They saw Vicken's photographs from the war on his phone and detained him."
Today, in the administrative building of the Yasamal District Court in Baku, the court session continued on the criminal case of the Lebanese mercenary terrorist Euljekjian Vicken Abraham, who fought in Karabakh. The state prosecutor demanded that the defendant be sentenced to 20 years in prison. The subsequent trial is scheduled for June 11.
Bütün xəbərlər Facebook səhifəmizdə
loading...