Mayor blames climate change as waters flood Venice
PHOTOS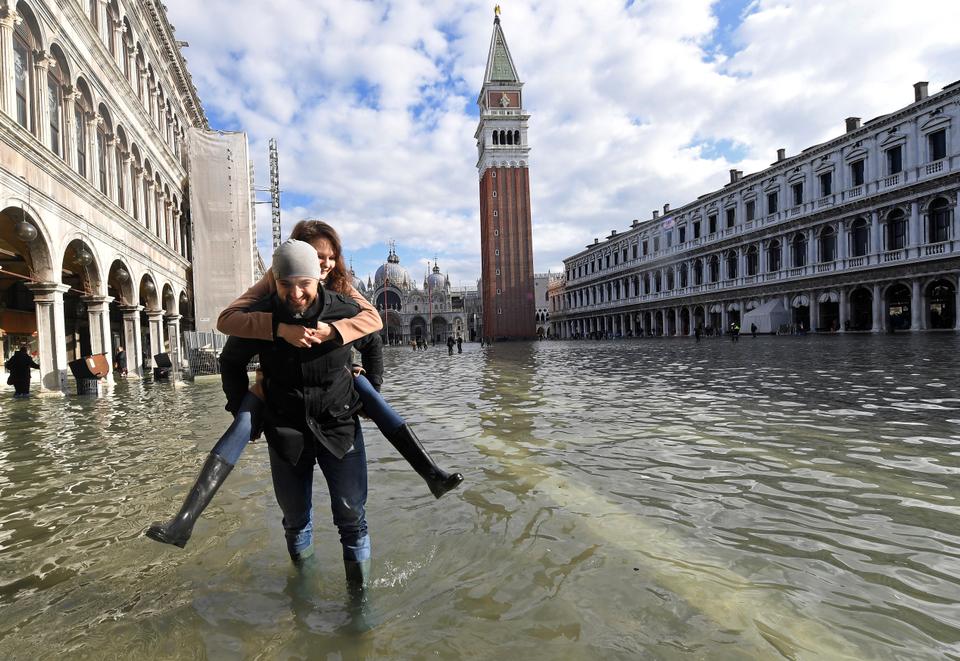 On November 12 Italy's Institute of Marine Sciences (ISMAR) said that "an exceptional high water event took place in Venice," which they said was second only to the catastrophic floods of 1966 when waters exceeded around 194 centimetres.The 'acqua alta' (high water) event over the weekend peaked at 154 cm, slightly below expectations and significantly lower than the 187cm level reached on Tuesday, meaning more than 85 percent of the city was flooded.
Venice mayor Luigi Brugnaro said climate change was to blame for the ever increasing 'acqua alta' that the city has had to overcome in recent years. Reports estimate that the mean sea level is more than 20 cm higher than it was a century ago, and set to rise much further.The risk of flooding is compounded by geological changes within the foundations of the city.
On Thursday November 14, the Italian government allocated funds of $22 million to Venice to address the damage, declaring a state of emergency in the city. Brugnaro countered on Twitter on Friday, saying "Now we must restore the liveability of #Venezia with the 20 million allocated, but it will not be enough." The mayor has also started a fundraising campaign for the UNESCO Heritage site on Twitter, asking for additional donations.
Bütün xəbərlər Facebook səhifəmizdə
loading...