At least three killed as protesters attack Iran consulate in Iraq's Karbala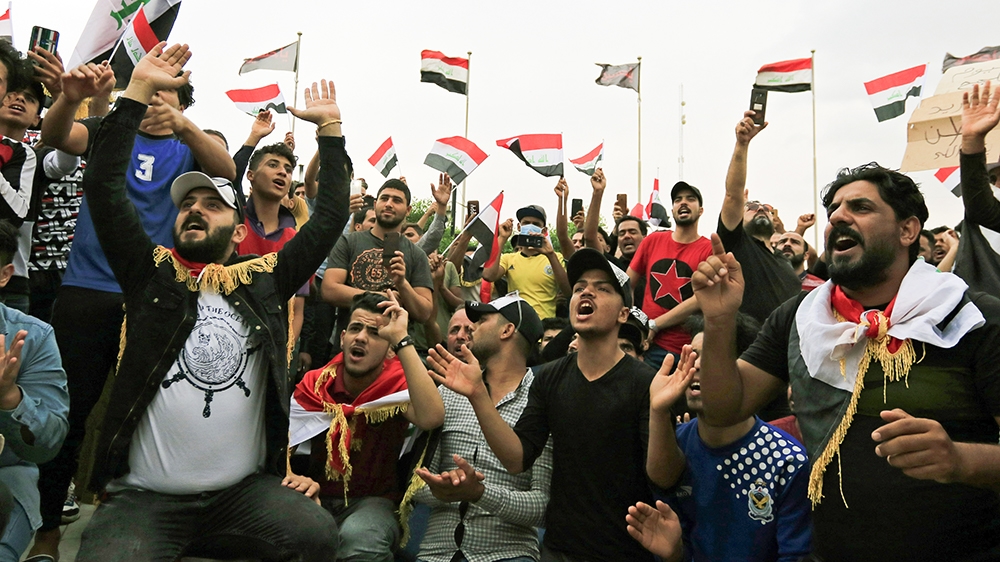 At least three protesters were shot dead overnight during a demonstration outside the Iranian consulate in Iraq's city of Karbala, the head of the forensics department there said on Monday, TRT World reports.
Dozens of Iraqi protesters attacked the Iranian consulate in the Shia holy city of Karbala on Sunday, scaling the concrete barriers ringing the building, bringing down an Iranian flag and replacing it with the Iraqi flag, eyewitnesses said.
Security forces fired in the air to disperse the protesters who threw stones and burned tires around the building on a street corner in Karbala south of Baghdad. Security forces have fired tear gas, rubber bullets and live ammunition at the protesters, killing at least 256 people in two waves of demonstrations since early October.
Bütün xəbərlər Facebook səhifəmizdə
loading...