Terrorists called "prisoners" – New show by Armenia - COMMENT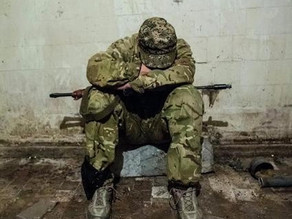 Armenian authority and community have lost their feeling of reality. The leadership of this country intentionally confuses the difference between the terms "hostage", "terrorist", "captive", and "criminal". Relatives of those who went missing, died, were taken hostage, and captive in Karabakh have been protesting in front of the buildings of Armenian authority, Ministry of Defense, and other state bodies for a while. Instead of fulfilling its obligations under the declaration signed on November 10, Yerevan is striving to avoid fulfilling them, drawing attention to this direction.
Azerbaijan is fulfilling its obligations according to the November declaration. Article #8 of the document says: "The exchange of prisoners of war and other detainees and bodies of the dead shall be carried out." Azerbaijani FM Jeyhun Bayramov said at the press conference on April 8: "The issue of returning war prisoners has been resolved and closed. Following its obligations, Azerbaijan handed over all prisoners of war to Armenia. We have shown how responsibly we approach this issue: we have handed over more than 70 prisoners of war to Armenia." According to him, those who were detained during the military operations are considered prisoners of war. But, those who were detained as a result of the anti-terrorist operation, are called terrorists, not prisoners of war. Bayramov stressed that Armenia, even after the signing of the peace treaty, attempts to send its troops to Azerbaijani territories.
Parents have been regularly protesting against sending their children to the Karabakh region of Azerbaijan and demanding the return of Armenian servicemen from this region to the country. However, Armenian PM Nikol Pashinyan and other officials, opposition leaders don't address this issue, ignore people's legitimate demand. Armenians still do not want to look for answers to these questions: "Why was Armenian soldier, serviceman killed in Azerbaijan?", "Why were they taken captive in Karabakh?", "Why is an Armenian citizen engaged in terrorism-related activity in the territory of Azerbaijan regardless of being serviceman or civilian?" and etcetera. Until Armenian society finds answers to these questions, they will not be independent, will not develop, and will be a source of threat to the regional security.
Armenian authority, who raised a fuss about the return of 'prisoners of war', has not implemented Articles 4 and 7 of the declaration. According to Article #4, the peacekeeping contingent of the Russian Federation shall be deployed in parallel with the withdrawal of the Armenian armed forces. Even though the peacekeeping contingent of the Russian Federation has strengthened its position, Armenian armed forces are still in Azerbaijani lands. Russia does not demand Armenia to fulfill its commitments under this article. Russia has already completed carrying Armenians to Karabakh. However, the work for implementation of Article 7 of the Declaration is not sufficient for the return of Azerbaijani IDPs to their homes. Article 7 says: Internally displaced persons and refugees shall return to the territory of Nagorno-Karabakh and adjacent districts under the control of the United Nations High Commissioner for Refugees. Only the Azerbaijani side is taking a practical step in this direction. Demining the liberated territories is a key condition for the return of the IDPs. Over thirty years, Armenians and their supporters "planted" mines in the occupied territories. Armenian and its sponsors still have the map of minefields. Unfortunately, despite numerous demands and protests, the opposite side ignores it. President of the International Eurasian Press Fund, a member of the UN Economic and Social Council Umud Mirzayev said that 20 Azerbaijani citizens, including 9 civilians, have been killed, 85 citizens, including 8 civilians, have been wounded as a result of mine explosion since November 10.
The death and injury of Azerbaijani citizens because of mine explosions mean violation of the ceasefire. These actions of Armenians and their supporters cause a delay in the implementation of the declaration. Although the Armenian authority and its supporters announce statements about the issues like "return of hostages and captives" and "protection of Christian monuments", they don't speak about the abovementioned Articles and the map of minefields. With this silence, Armenia supports its violating activity and terrorism in the territory of Azerbaijan.
Bütün xəbərlər Facebook səhifəmizdə
loading...