Turkey did not use white phosphorus in Syria
Chemical weapons watchdog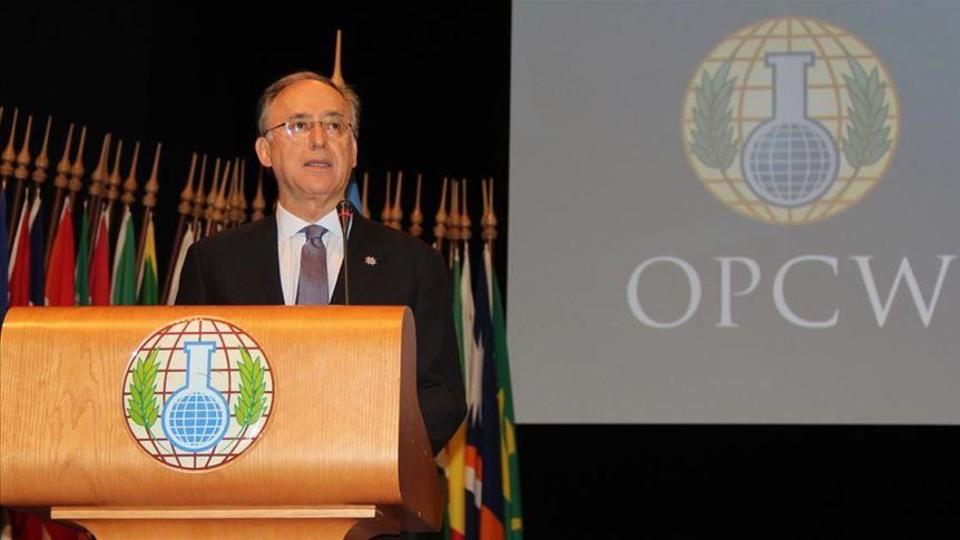 During its operation, news organisations, as well as the social media accounts of YPG/PKK supporters, accused Turkish-backed forces of using 'chemical weapons', specifically white phosphorus, SIA reports referring to TRT World.
Several agencies and news sources shared fake photos of people with burns, presenting it as a result of Turkey's operation.Several statements from Turkish officials rejected the claims, and Turkish Defence Minister Hulusi Akar, repeatedly stated: "Turkey does not have any chemical weapons." Despite this, Western media sources kept accusing Turkey of using chemical weapons.The Guardian attributed the claim to Hamish de Bretton-Gordon, a former commander of the UK's chemical, biological, radiological and nuclear regiment who said: "The most likely culprit is white phosphorus."
In one report, Newsweek stated: "It is not yet clear exactly what kind of munitions impacted Ras al Ayn and how they were deployed." The same organisation also tried to form a correlation between Turkey's donation of €30,000 ($33,247) to the OPCW and Arias's latest statement in which he said: "So far, the OPCW has not yet determined the credibility of these allegations." Foreign Policy (FP) went with the headline: "Turkish-backed forces appear to be using munitions loaded with white phosphorus—a chemical that can maim and kill when it comes in contact with human flesh—in their violent campaign against Kurdish fighters in northern Syria." The publications did not give a source for the information, instead, it simply said: "Foreign Policy has learned." The coverage continued in this manner and soon after the UN Human Rights Council spokeswoman Ravina Shamdasani issued a statement brushing aside these claims saying: "We have not heard anything."The Head of International Rescue Crews Association, Professor Hilmi Ozden, also debunked the claims, stating: "The pictures do not meet with the scientific realities."
Bütün xəbərlər Facebook səhifəmizdə
loading...