Thousands flee amid dam flooding on left bank of Dnieper River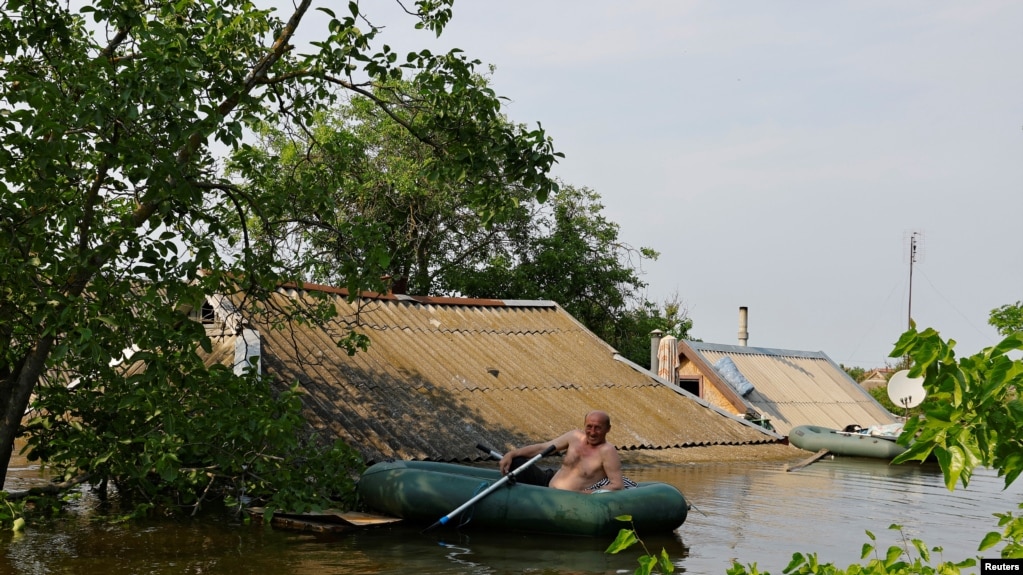 Ukraine was rushing today to evacuate tens of thousands of people at risk from flooding in the southern region hit by the destruction of the crucial Kakhovka dam, SIA refers to foreign media.
Ukraine's chief prosecutor has launched a criminal investigation into the dam's destruction, accusing Russia of "ecocide," but Russia denies any involvement and blames Ukrainian artillery for the breach.
People still in the affected areas have been warned of floating mines and the threat of disease.
About 3,000 people have been evacuated from flooded areas on both the Russian and Ukrainian-controlled sides of the Dnieper River, which forms part of the front line in the 15-month war.
Ukrainian President Volodymyr Zelenskyy blamed Russia for the dam's destruction and said it was "an environmental bomb of mass destruction" affecting some 100,000 people.
Russian President Vladimir Putin described the dam destruction as a "barbaric action" as the Kremlin continued to insist Kyiv was behind the incident.
The dam breach could have a significant impact on the battlefield at a crucial moment for the war, with officials and analysts telling NBC News that Russia was most likely to benefit.
Bütün xəbərlər Facebook səhifəmizdə