Minister: Caspian region faces unresolved environmental problems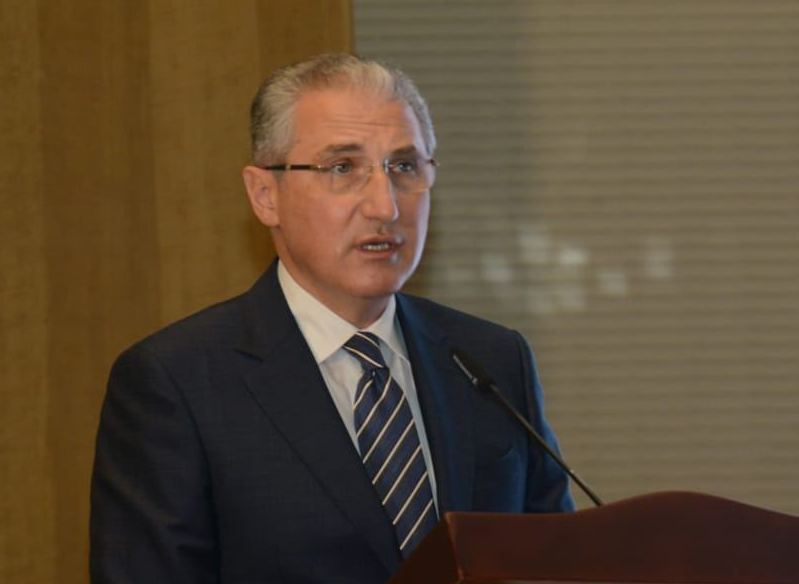 The Caspian Sea is a unique water basin of the planet, known for its rich natural resources, which are of global importance and value for the peoples of the Caspian states, Azerbaijan's Minister of Ecology and Natural Resources Mukhtar Babayev told the international conference on the Caspian Sea in Baku.
"Currently, the Caspian region is facing a number of challenges associated with the negative impact of unresolved environmental problems," he said.
According to the minister, along with such anthropogenic impacts as the reduction of bioresources, pollution of the marine environment, problems of natural origin, a long-term decrease in sea level as a result of climate change leads to the degradation of marine ecosystems.
He noted that fluctuations in the level of the Caspian Sea have a negative impact on the state of coastal zones and a number of economic sectors related to the sea: "Issues of environmental protection and the rational use of the natural resources of the Caspian Sea are one of the priorities of the national policy of the Caspian countries."
Babayev added that Azerbaijan is also taking measures to minimize the negative impact on the environment of the Caspian Sea: "Regular expeditions are carried out to assess the environmental situation in the Azerbaijani section of the Caspian Sea, study biological resources and the state of the hydrological regime of the sea and identify possible negative impacts on the marine. We are ready to share the monitoring data collected during these expeditions with all interested parties.
At the same time, we propose planning and implementing joint environmental monitoring in the Caspian Sea. Here we should note the important role of regional cooperation, in particular the "Framework Convention for the Protection of the Environment of the Caspian Sea," which creates a legal framework for uniting the efforts of the Caspian countries in solving environmental problems."
Bütün xəbərlər Facebook səhifəmizdə

loading...