Eleven more Patriotic War veterans return from Turkey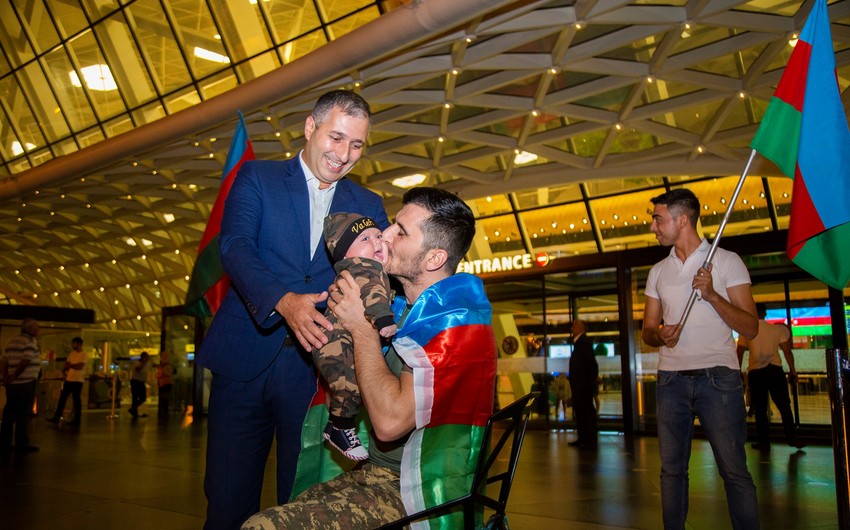 Eleven veterans, who were seriously injured during the Patriotic War and sent to Turkey by the Yashat Foundation for treatment, have recovered and returned home, SİA informs.
The list of such veterans include:
1. Gurbanov Abulfat Tanriverdi oglu
2. Rahimov Ziyaddin Ashur oglu
3. Yusifov Alik Elshan oglu
4. Novruzov Rashad Latif oglu
5. Hamidov Mahur Mahir oglu
6. Ahmadov Khayyam Hidayat oglu
7. Mammadov Vidadi Alakbar oglu
8. Salimzade Tural Vasif oglu
9. Atakishiyev Nariman Galandar oglu
10. Muradov Tanirverdi Madad oglu
11. Ismayilov Rufat Fakhraddin oglu
The veterans have already completed treatment in Turkey. The Foundation also provided drugs needed for the treatment in the upcoming months.
The relevant examination, treatment, and rehabilitation of 43 more veterans are underway in Turkey considering the opinion of local and other doctors invited to Azerbaijan from Turkey by the YASHAT Foundation.
The YASHAT Foundation will monitor the treatment of Azerbaijani veterans until it is completed.
Bütün xəbərlər Facebook səhifəmizdə
loading...