YAP Deputy Chairman: Azerbaijan, Turkey have unique system of relations in world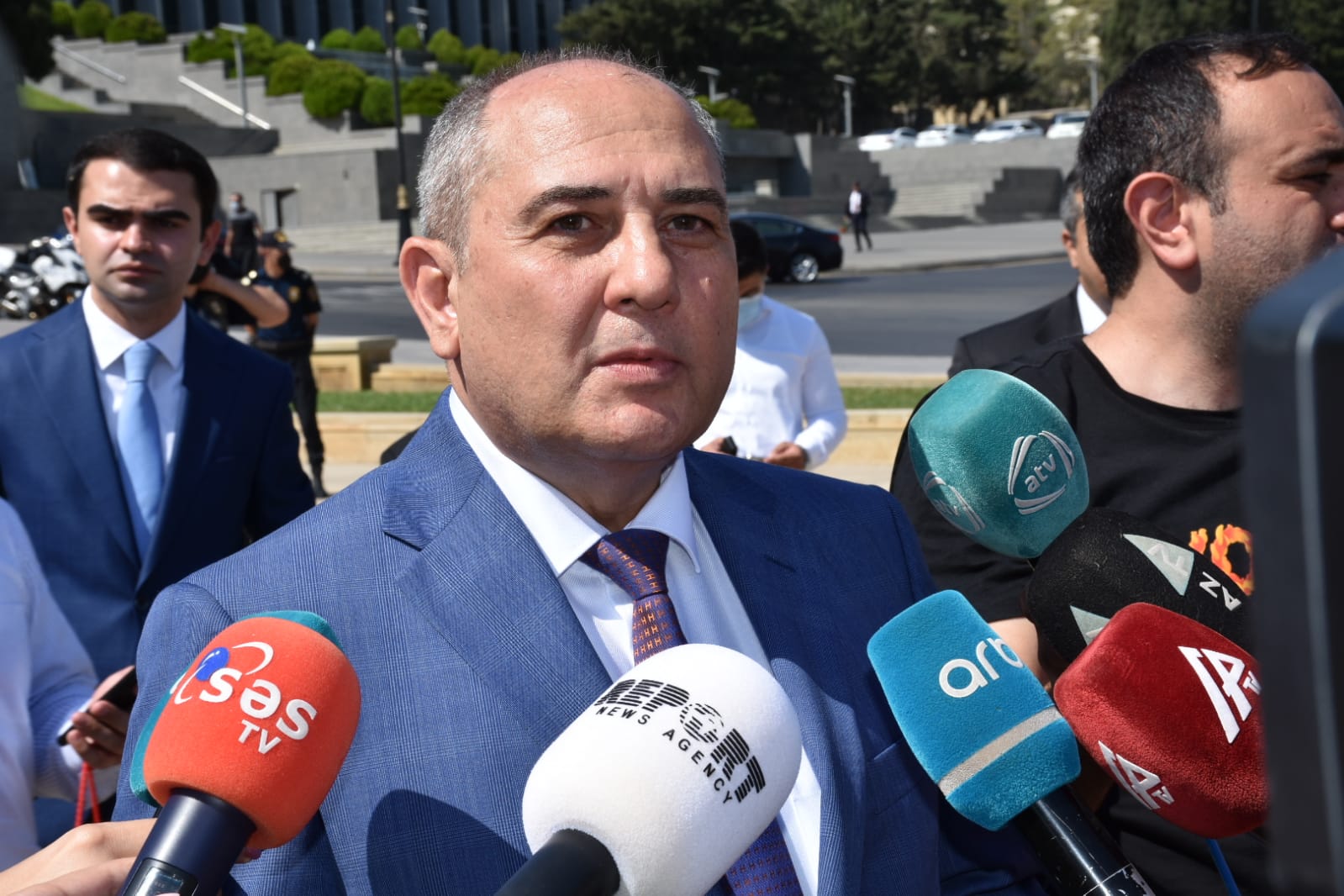 "Today is a very remarkable day. Thus, exactly 103 years ago, the Caucasian Islamic Army under the command of Nuru Pasha, together with the Azerbaijani Army, liberated Baku from Bolshevik-Dashnak forces. Time has shown once again that Azerbaijan-Turkey friendship and brotherhood are based on historical roots," Deputy Chairman of the ruling New Azerbaijan Party (YAP), Head of the Central Office Tahir Budagov told journalists.
According to him, more than 5,000 Turkish soldiers sacrificed their lives during the liberation of Baku: "These events are engraved in the memory of the Azerbaijani people. The Azerbaijani people have always honored the memory of Turkish martyrs. The monument to the Baku Turkish Martyrdom is a symbol of Azerbaijani-Turkish friendship and brotherhood. It has become a place that our people respectfully remember."
The YAP deputy chairman said that today the Azerbaijani-Turkish relations are developing in a rising trend: "We have a common culture, language, and religion. The two countries have a unique system of relations in the world. Our friendship repeated after 102 years. Turkey has provided moral and political support for Azerbaijan's just cause. Turkey has demonstrated to the world that it stands by Azerbaijan in the Patriotic War. Today, Azerbaijan-Turkey relations have reached the highest level of the alliance. The personal connections and brotherhood of the Presidents of Azerbaijan and Turkey contribute to cooperation and work in all areas. The work done after the Shusha Declaration was signed with the participation of the Presidents of both countries is obvious."
Budagov noted that Azerbaijan already has a strong and victorious army: "Army building continues in our country. Recent joint exercises demonstrate once again that Turkey is always with Azerbaijan. After the Shusha Declaration, Azerbaijan and Turkey formed new realities in the Caucasus. I once again congratulate all the people of Azerbaijan on this significant event."
Bütün xəbərlər Facebook səhifəmizdə
loading...