UN Secretary-General: We must have dialogue with Taliban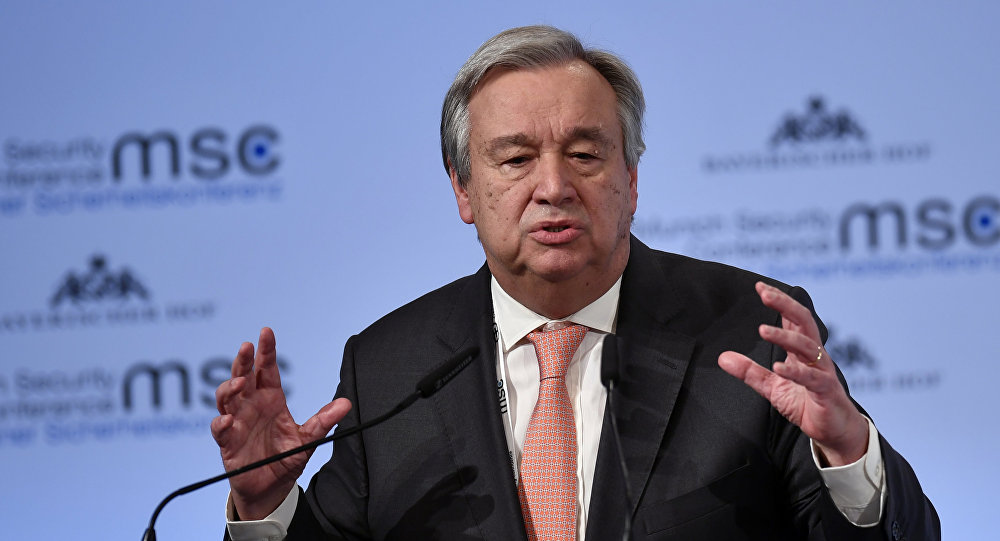 "Afghanistan's mission to the UN is unable to pay its staff. We face very serious problems. We will discuss aid to Afghanistan at the 76th session of the UN General Assembly," UN Secretary-General Antonio Guterres said at a press conference.
"The UN has a crucial role in humanitarian aid to a people that is now in a desperate situation. And so, we decided that it was our duty to engage the Taliban, create the conditions for the possibility of effective humanitarian aid, impartial, reach all areas, and take into account our concerns about women and girls, for instance, to engage the Taliban. That's the reason why I sent Martin Griffiths to Kabul, and if you can see there, the Secretary-General to be at the ministerial level from a protocol point of view, it is the first person in the world at that level that went to Kabul to speak to the Taliban leadership. At the same time, together with the whole UN system and our partners, we prepared a humanitarian appeal. And I am leaving to Geneva to preside next Monday [over] a high-level international event at ministerial level to gather support to humanitarian aid to Afghanistan," he noted.
"Now, an economic meltdown of Afghanistan is in nobody's interest, so some measures were taken by some States and by the international financial institutions, and of course, I know there are complex regulations in this regard. There is a number of sanctions, namely sanctions determined by the Security Council of the United Nations. And at the same time, there is a very difficult financial situation.
"I think it is essential to find ways through some waivers or some mechanisms. We managed in Yemen to agree on some means that would allow injecting some cash in the Afghan economy to avoid its meltdown," Guterres added.
Bütün xəbərlər Facebook səhifəmizdə
loading...