Azerbaijani Foreign Ministry expresses condolences to Israel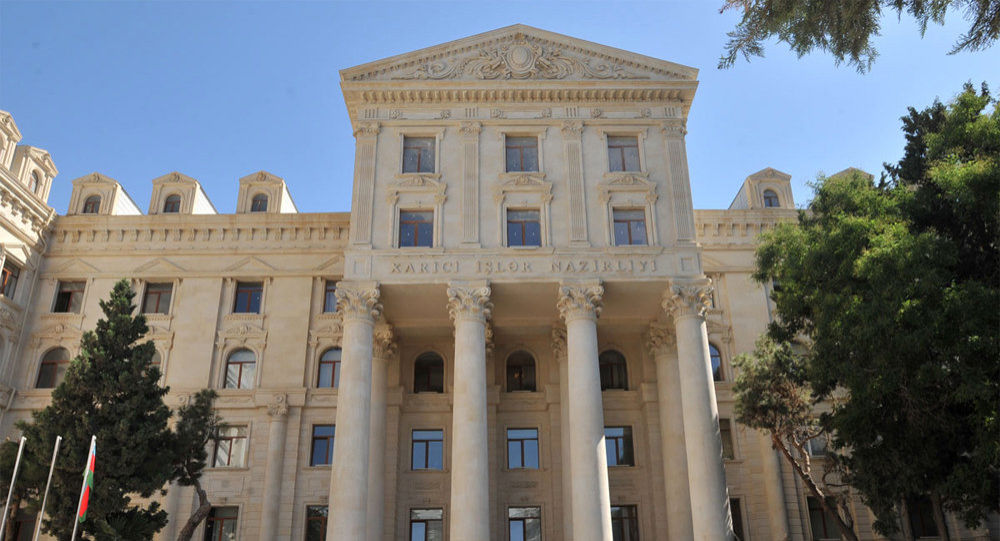 Azerbaijani Foreign Ministry has expressed condolences to Israel in connection with the tragic accident at the Lag B'Omer mass gathering on Mount Meron, SİA informs.
"We are very saddened by the news on tragic accident at mass Lag B'Omer event in Mount Meron. We express our deep condolences to the families of the victims of this terrible incident, as well as to the Government and the People of Israel. We wish a speedy recovery to all injured," the ministry tweeted.
At least 44 people were crushed to death and more than 150 people hurt, including many in critical condition, in a stampede after midnight April 29 at a mass gathering to celebrate the Lag B'Omer holiday at Mount Meron. Prime Minister Benjamin Netanyahu called the incident "a terrible disaster."
The event appeared to be one of the worst peacetime tragedies in Israel's history, with a death toll akin to the 44 who lost their lives in the 2010 Mount Carmel forest fire.
Each year, hundreds of thousands of Jews - many of them ultra-Orthodox - flock to Bar Yochai's tomb site on Mount Meron, which lies in the Upper Galilee region of northern Israel, about 40 kilometers (25 miles) northeast of the city of Haifa. Bar Yochai's book "The Zohar" is the foundation of Jewish mysticism.
Israel health ministry had urged people not to attend the festival, warning of the risk of another coronavirus outbreak. However, case numbers have been low, and Israel has already fully vaccinated more than 58% of its population, so the event was allowed to proceed.
Bütün xəbərlər Facebook səhifəmizdə
loading...