President: "National Leader's unequivocal and decisive steps regarding independence highly appreciated by the people"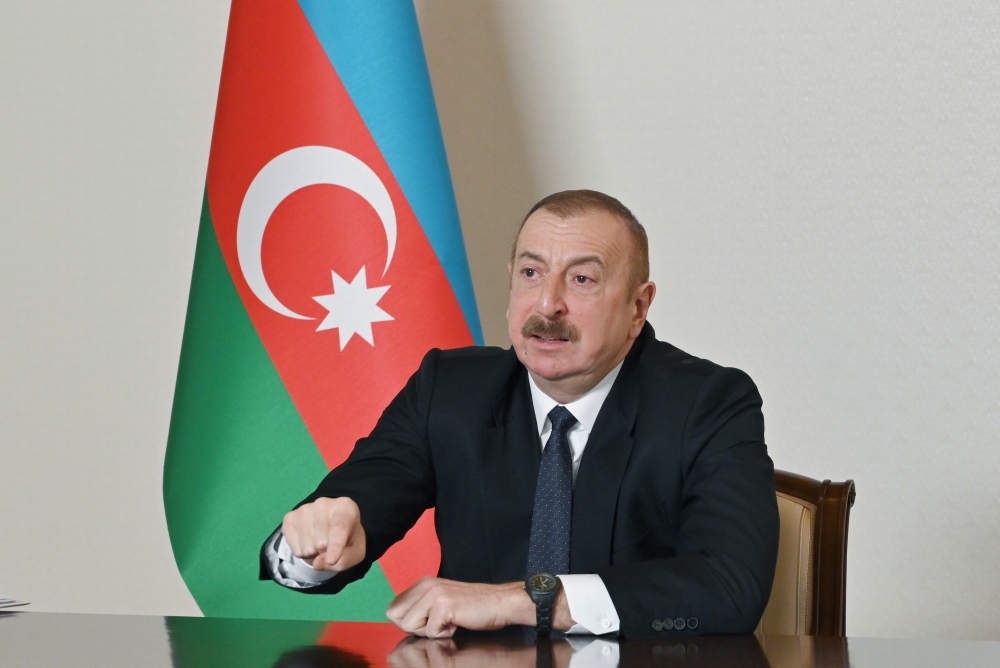 "Another important point is related to the Nakhchivan period of Heydar Aliyev. Because at that time, Nakhchivan was subjected to attacks by Armenia, as well as unfounded attacks and persecution by the leadership of Azerbaijan of that time. In fact, republic living in the condition of the blockade was living without light, gas, water, and no financial condition and Haydar Aliyev factor was playing a crucial role here" President of the Republic of Azerbaijan, Chairman of the New Azerbaijan Party Ilham Aliyev has said in his speech at the 7th Congress of the New Azerbaijan Party (YAP) in a video format, SİA reports.
"No matter how much the Armenians tried, they could not achieve what they want in Nakhchivan. Meanwhile, their next attack target was Nakhchivan after Karabakh. Heydar Aliyev and people united around him could protect Nakhchivan, repulsed enemy and won in the fierce battles took place in the border" said President.
Bringing to attention unilateral, determined steps of the national leader regarding independence were highly appreciated by the people, the chairman of the New Azerbaijan Party Ilham Aliyev said: "At that time a referendum regarding maintenance of Soviet Union in the Republic of Azerbaijan had been held and the results of the referendum had been grossly falsified. As if Azerbaijani people do not want independence, as if Azerbaijani people want to live within the Soviet Union. It was absurd. Because January 20 events had occurred recently, injustice against Azerbaijan, expelling of Azerbaijanis from the Nagorno-Karabakh and then from the surrounding regions, expelling of Azerbaijanis from Armenia- all of these had remained as a wound in the heart of Azerbaijani people. In such a situation, what patriotic person can vote against independence? It means it had been fully falsified. However, Heydar Aliyev had not allowed the referendum to be held in the Nakhchivan Autonomous Republic. It was a step which demanded great courage, heroism."
The President noted that at that time, the leadership sitting in Baku under the flag of Soviet Azerbaijan seemed to cling to the past and did not want to let it go. However, with the instruction and initiative of Heydar Aliyev, the tricolor flag of the Azerbaijan Democratic Republic was established as the official flag in Nakhchivan.
Bütün xəbərlər Facebook səhifəmizdə
loading...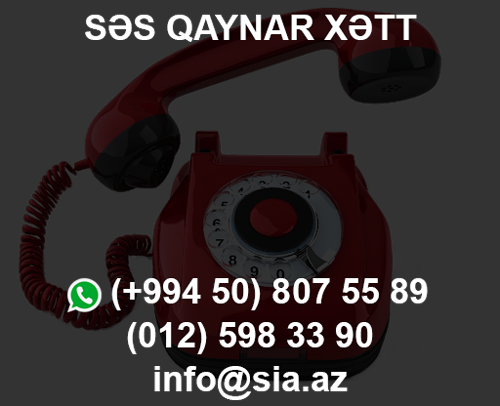 Redactor's choice
---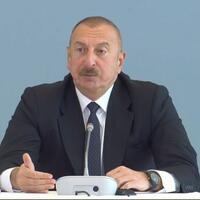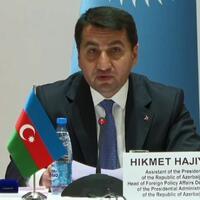 Exchange rates
---
USD

1,7000

0,00%

EUR

2,0507

+0,87%

GBP

2,3797

+1,09%

RUB

0,0223

0,00%
loading...

Place for ad