"Azerbaijan and Ukraine have large possibilities and prospects for mutual relations"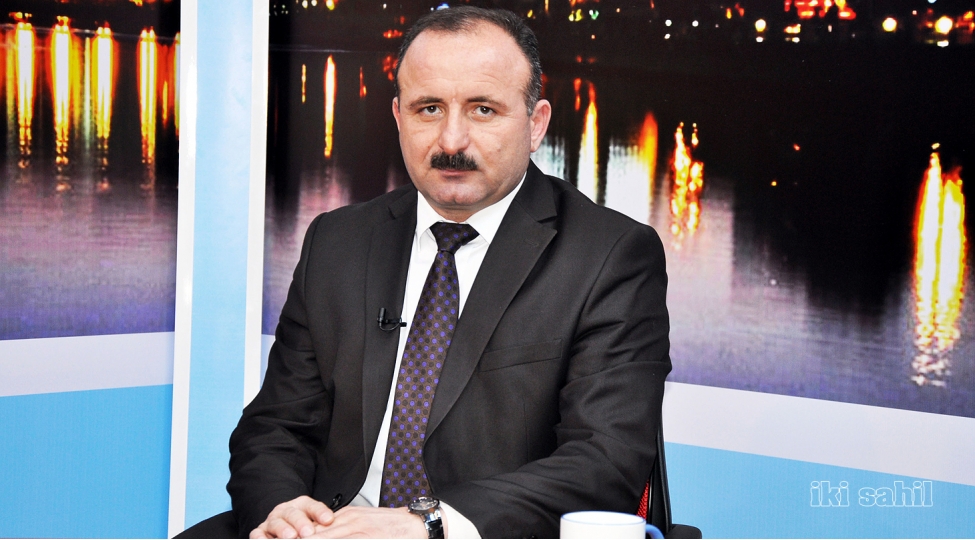 " The traditional friendly relations between two countries, the factor of bilateral and multilateral collaboration are developing dynamically in an appropriate manner of mutual interests of peoples." Political expert and the editor-in-chief of "SAS" newspaper Bahruz Guliyev said.
The political expert reminded that, Azerbaijan and Ukraine support each other in the international events and economic issues. "The strategic alliance between Azerbaijan and Ukraine is strengthening and expanding gradually. "National Leader Heydar Aliyev has played an invaluable role to increase Azerbaijani-Ukrainian relations and this mission is being continued by President Ilham Aliyev."
He added that, Ukraine attaches great importance to deepening of cooperation with European countries, US and NATO. "Azerbaijan has a special place in the foreign policy of Ukraine. Historically, these two countries had relations and these relations are preserved today. For instance, I would like to remind that, one of the first countries was Ukraine which recognize Azerbaijan's independence."
Expert said that, the characteristic aspect of the relationship is not only friendship, but also mutually beneficial economic, military-strategic and political cooperation. "Ukraine is on the 6th place on the foreign trade turnover of Azerbaijan. There is a steady growth on the trade of two countries. In 2018, its capacity was $ 853 million, and that number is proceeding to grow. Azerbaijan has provided capital for $ 362 million to Ukraine, which $ 286 million for oil sector and $ 76 million for non-oil sector up to now. At the same time, approximately 150 Ukrainian companies operate in the field of industry, construction, trade, agriculture, transport, service in Azerbaijan."
The political expert noted that, Ukraine has repeatedly expressed that, the Azerbaijan-Armenia Nagorno-Karabakh conflict must be resolved within the territorial integrity of Azerbaijan. "Ukraine has always defended Azerbaijan's position in the Azerbaijan-Armenia Nagorno-Karabakh conflict, and this policy is unchangeable. Azerbaijan collaborate successfully with Ukraine within the framework of the international organizations such as UN, OSCE, Council of Europe. In general, the strengthening of Azerbaijan-Ukraine cooperation is not against any third country but it serves only mutual interests."
"It is not accidental that, during his meeting with President Ilham Aliyev in the framework of visiting to Azerbaijan Ukrainian President Vladimir Zelenski noted that, friendly relations between Azerbaijan and Ukraine is increasing and Azerbaijan is a leader of the region" political expert said.
B.Guliyev underlined that, in the meeting President Ilham Aliyev emphasized that, successful development of multidisciplinary strategies between two countries made good progress. We can say that this partnership, based on mutual interests, helps to further strengthen peace and stability in the South Caucasus and Eastern Europe. As can be seen, the prospects of mutual relations between Azerbaijan and Ukraine are great. "
Bütün xəbərlər Facebook səhifəmizdə
loading...