ICRC official: We are very glad that a humanitarian consensus reached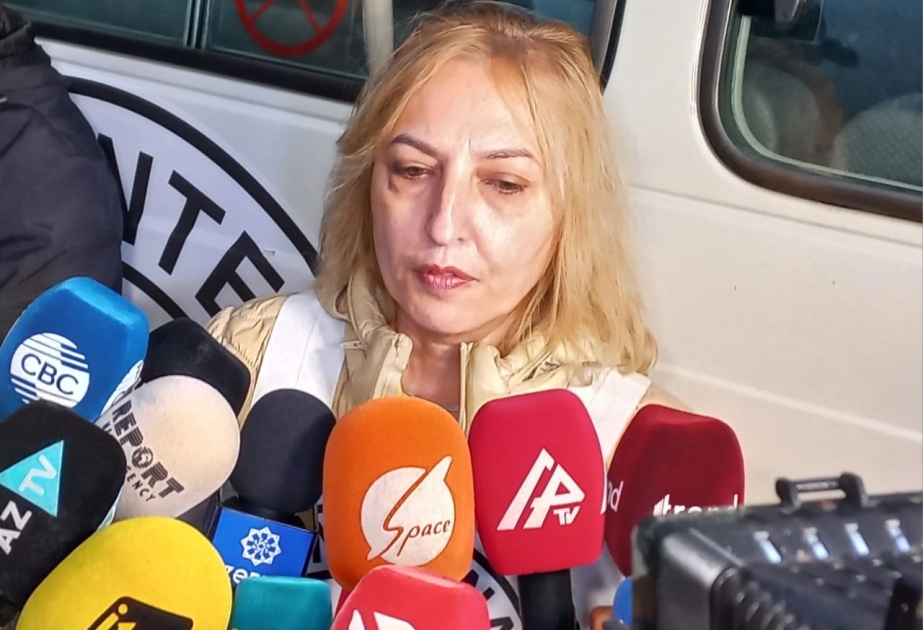 Currently, the ICRC has delivered the necessary humanitarian cargo to people with cargo vehicles passing through both the Lachin and Aghdam roads. This includes flour and medical supplies, Ilaha Huseynova, an official of the public relations department of the ICRC told APA.
"We are very pleased that the decision-makers reached a humanitarian consensus and this operation took place. We hope that the humanitarian consensus will support the continuous delivery of the assistance that people need. Since December, ICRC has been conducting humanitarian activities.
From December until today, medical evacuations for more than 800 individuals have been carried out. Additionally, certain medical supplies have been delivered via the Lachin route during these medical evacuations. However, recently it has not been possible to deliver large-scale medical supplies or large-scale humanitarian aid. Today, we were able to accomplish that as well. There must be consent from those who decide to carry out ICRC's operations. When there is consent from decision-makers, we carry out operations with the condition of sharing information beforehand. In other words, there must be a humanitarian consensus for us to proceed with the operations," the ICRC official said.
Bütün xəbərlər Facebook səhifəmizdə