Ilham Aliyev: "Let them fix a date when Zangazur corridor will be opened, and there will be no problem in this case"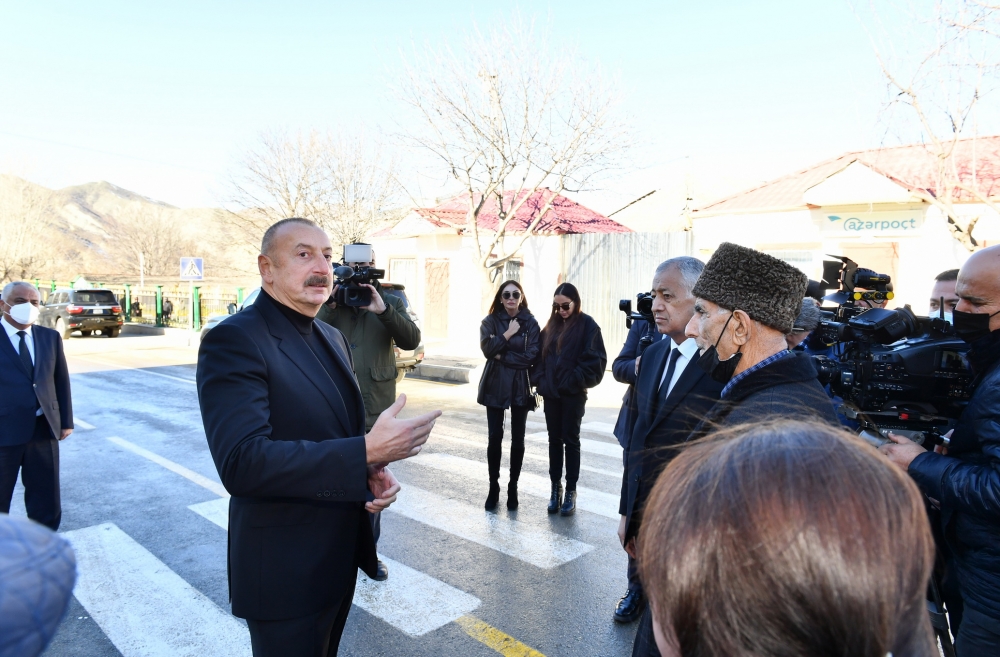 "Armenia has seen it. The whole world has seen it. No one has been able to stop us. There were those who wanted to stop us during the war, there were fairly strong circles, but they could not stop us."
SİA informs that President Ilham Aliyev said this on December 6 at a meeting with residents of Gonagkand of Guba District after viewing conditions created at the newly built House of Culture.
"I said that they should give us a timetable of when they would vacate our lands, and we were ready to stop the war. I am saying the same thing today. I am telling them to give us a date of when the Zangazur corridor will be opened, and there will be no problem in this case. Therefore, I think that both the Armenian leadership and the Armenian public must understand this.
"We have achieved what we wanted, and we will do that again. It would be better if this issue were resolved constructively through negotiations and mutual understanding. Because the second Karabakh war showed the resolve, strength, and unity of our people to the whole world. On my way here, I saw pictures of our martyrs. This is the case everywhere – I have been visiting the Karabakh region a lot recently – pictures of our martyrs are posted in the villages. In other words, this victory has been won by the entire Azerbaijani people. Every citizen, every district resident, every representative. Therefore, this is a historic event, and although only a year has passed, notice how much we have done. I have visited Karabakh and Zangazur region more than 10 times. At the same time, I do not forget the rest of Azerbaijan."
Bütün xəbərlər Facebook səhifəmizdə
loading...