Lavrov: "Turkey's interests are also taken into consideration in discussions of working group regarding Karabakh"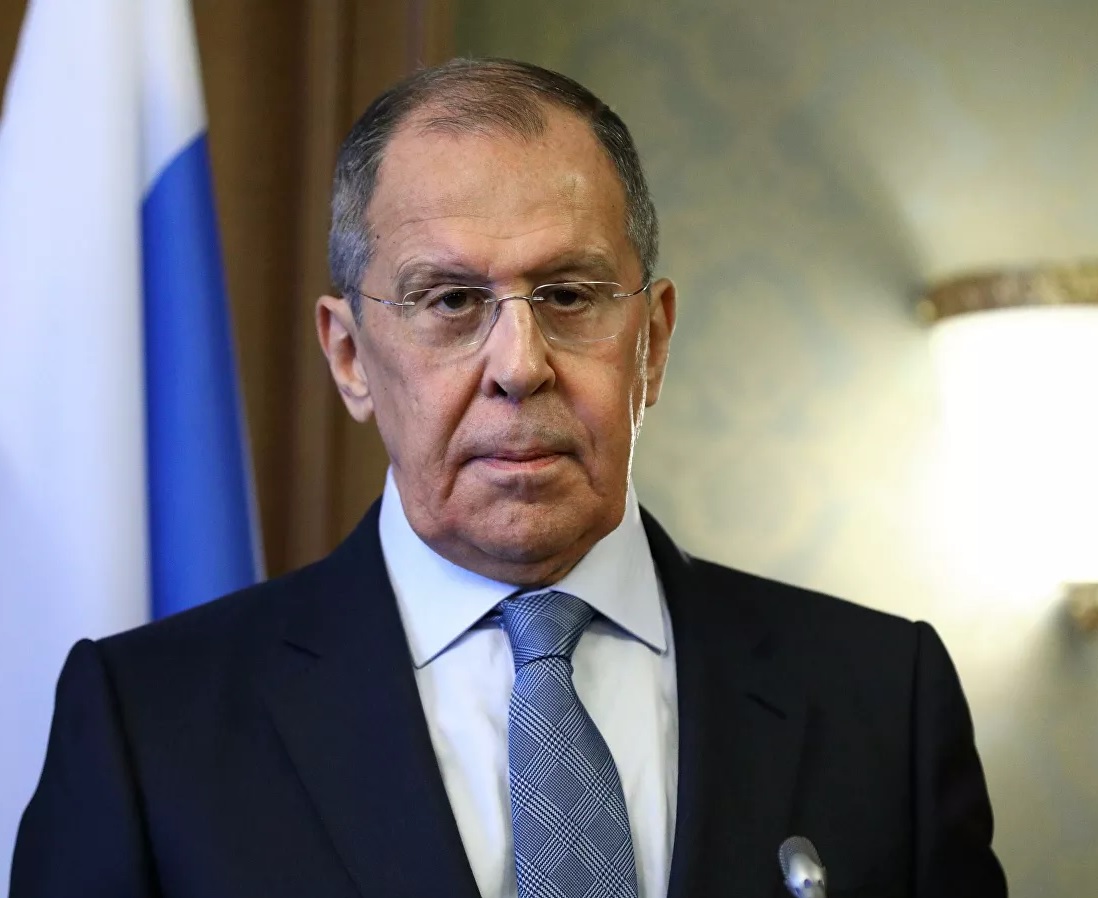 "Leaders reached an agreement on the opening of all communications at the same time with the suspension of fights on November 9 last year," said Russian Foreign Minister Sergei Lavrov while his speech in the "Primakov Readings" Forum, APA's correspondent in Moscow reports.
He noted that a tripartite working group was established at the level of Deputy Prime Ministers at the meeting of leaders of Russia, Azerbaijan, and Armenia in January of 2021 in the development of the principal agreement: "The working group is dealing with the opening of all economic and transportation communications in the region without any exception. Professionally-prepared persons are working in the working group. Certainly, sides take into consideration the interests of their neighbors too. It would probably not be right to agree among three parties, but not take into consideration what Turkey and Iran think."
Russian FM touching upon the existence of the strategic "North-South", "East-West" international transport corridors in the region noted that we should think about building relations in the long perspective, not about to involve someone, or not to involve, or to punish.
"I understand. Now, many say that the Status of Nagorno Karabakh remains unsolved. The final agreement must be reached in this regard. Yes, maybe at this stage, they should not raise the status problem with the participation of Co-chairs of the OSCE Minsk Group and, should help to strengthen belief, humanitarian issues, to live Azerbaijanis and Armenians in co-existence, together, security and economic prosperity. So, I assure you that all problems of status will be resolved more easily a few years later", said S. Lavrov.
Russian Foreign Minister also noted that emotions mostly dominate in the statements, sounded from capitals of region and conflict sides now: "Our peacekeeping contingent is actively dealing with establishment of normal life through our Ministry of Emergency Situations. The outcome of the tripartite working group will be determined, first of all, by how the opening of communications will directly improve people's lives. As for Turkey's role, interests of Turkey and Iran will unequivocally taken into consideration in discussions of the tripartite working group. Otherwise, opening of communications will not have maximum effect."
Bütün xəbərlər Facebook səhifəmizdə
loading...