Farid Shafiyev commented on Pashinyan's claims regarding "Returning of Nagorno-Karabakh"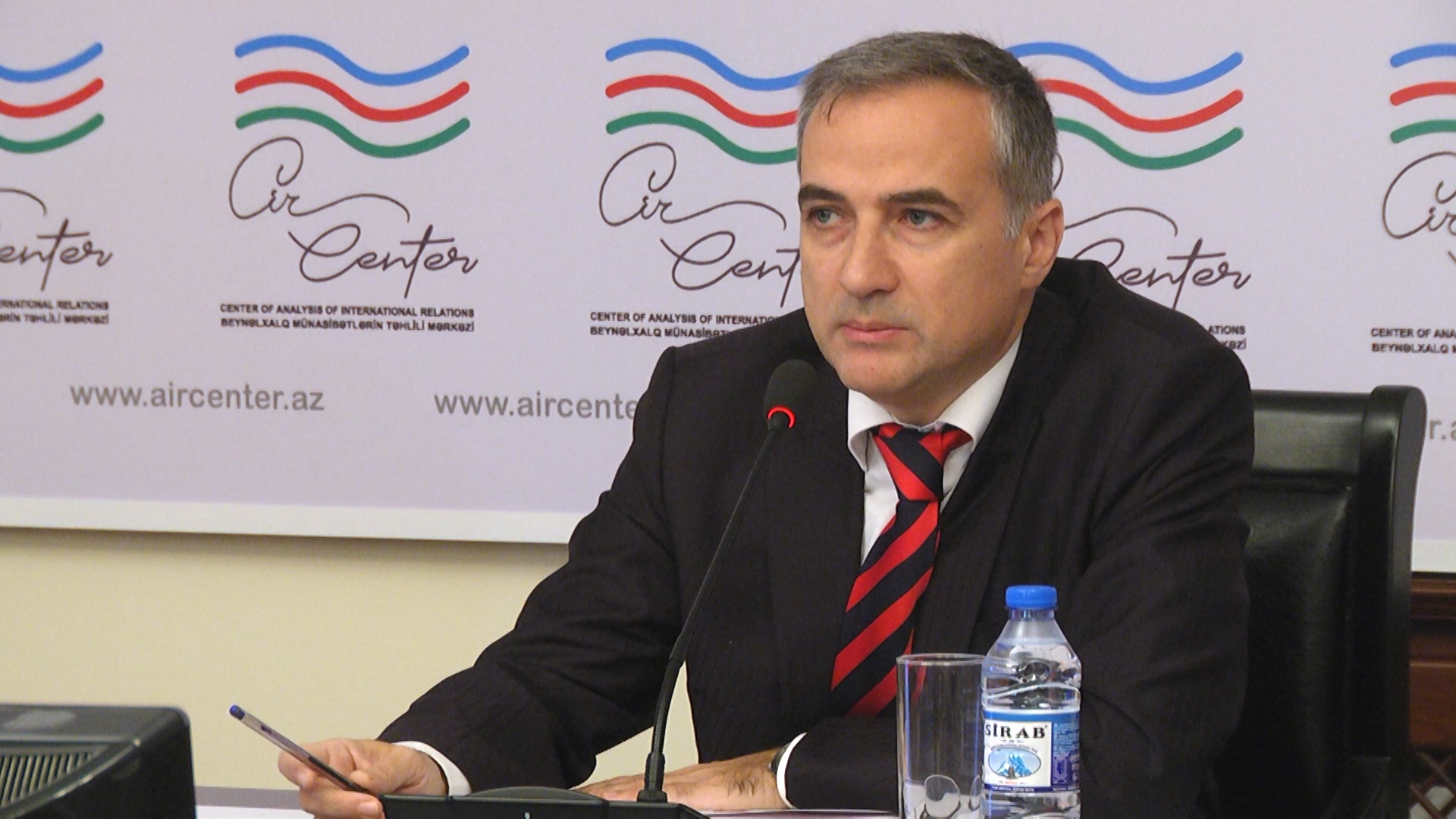 Yesterday, Armenian Prime Minister Nikol Pashinyan brought up his territorial claims again and spoke about the "return of all Nagorno-Karabakh". It is interesting to me that whether the international experts call this rhetoric as an aggressive, or unilaterally and unfoundedly accuse Azerbaijan?", said the Chairman of the Center of Analysis of International Relations Farid Shafiyev while commenting on Armenian Prime Minister Nikol Pashinyan's claims regarding "returning of Nagorno-Karabakh," SİA reports.
"All of these makes Azerbaijan ignore meaningless recommendations such as "look outside victory" and "to demonstrate benevolence". Although Azerbaijan created an opportunity for extension of the term, given for withdrawal from Kalbajar district for 10 more days, while Armenians looted and set fires on houses, handed over bodies of 1500 Armenian soldiers, while 4,000 Azerbaijanis have still been missing since the First Karabakh War, Azerbaijan allowed the use of Azerbaijan territory for Gorus-Gafan road, transportation of Russian gas to Armenia and humanitarian cargo, all of these are not assessed. However, Azerbaijanis have not yet gotten rid of sadness and losses of war and occupation of 30 years.
Some questions, sounded at the "New Vision for South Caucasus: Post-Conflict Development and Cooperation" international conference showed that some international experts are concerned about the fate of Armenians much more. The only of Azerbaijanis is further strengthen its military opportunities and be ready to provocations. The latest statement of the OSCE Minsk Group can not be called constructive too. They should understand that Azerbaijan was able to restore its territories. Currently, their work should be aimed at achieving the signing of a peace agreement between the two countries, respecting the territorial integrity of Azerbaijan and Armenia. Otherwise, there is no meaning in the work of the group.
Along with this, Azerbaijan should put on the agenda of the talks the issue of the fate of Azerbaijani refugees from Armenia, the preservation of the Azerbaijani cultural heritage in Armenia, and the prosecution of those responsible for shelling civilians in Ganja, Barda and other cities. Visit of the UNESCO to both countries regarding the issue of protecting cultural heritage in Armenia belonging to Azerbaijan should be demanded. The issue of compensation for the complete destruction and looting of the formerly occupied territories of Azerbaijan is another important direction. Finally, it is regrettable that global and regional actors are acting out of self-interest instead of thinking about the long-term interests for the sake of both the people of the region and their own interests," he stressed.
Bütün xəbərlər Facebook səhifəmizdə
loading...