Bryza stated on the Presidents` trilateral meeting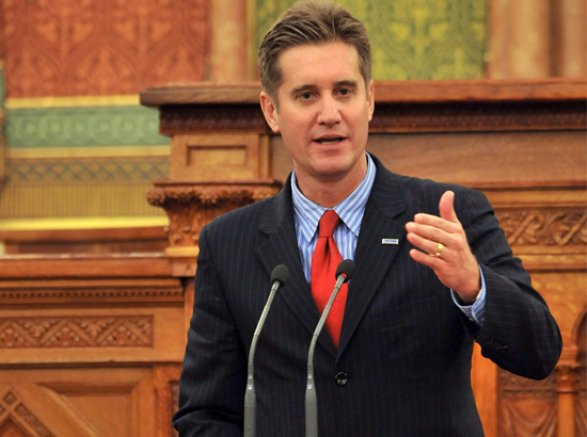 I think its absolutely essential that the three Caucasus countries, as well as, Turkey are involved in negotiating format going forward and I guess as a practical matter Russia must also be involved.
SİA reports that the statement came from former US Ambassador to Azerbaijan Matthew Bryza.
"The truth of the matter is that unfortunately the US and France, the other two co-chairs of OSCE Minsk Group created a political vacuum in Azerbaijan after the July exchanges of heavy weapons` fire. Turkey and Russia feel that vacuum and they must be involved in the negotiation process going forward." - Bryza stated.
The former ambassador also touched upon the issue of Iran's inclusion in the negotiation process:
"Whether Iran should be involved? I am less comfortable saying "Yes, I know, Iran wants to be involved. I also am aware of destabilizing actions Iran was trying to take while I was an ambassador to Azerbaijan. And, I have not seen Iran behaving away that lands toward launching stability. On the other hand, I do understand Iran feels it has strong interests in what happens in Azerbaijan given the fact that from one-fifth to one-quarter of its population are ethnically Azerbaijani." - Bryza mentioned.
Bütün xəbərlər Facebook səhifəmizdə
loading...