Recep Tayyip Erdogan congratulates Azerbaijani President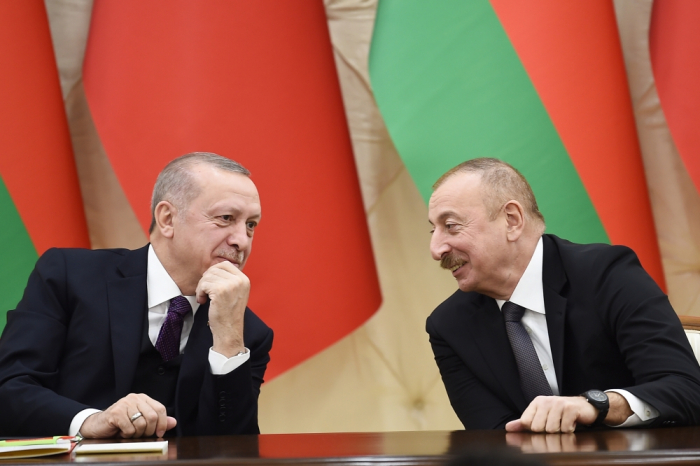 From Recep Tayyip Erdogan, President of the Republic of Turkey
His Excellency Mr Ilham Aliyev, President of the Republic of Azerbaijan
Mr. President, dear brother,
On behalf of my people and on my own behalf, I congratulate Your Excellency and through you all the people of Azerbaijan on the occasion of the national holiday of native Azerbaijan – the Republic Day.
At the last meeting of the Azerbaijan-Turkey High-Level Strategic Cooperation Council, I once again proudly witnessed the significant achievements of Azerbaijan, which has been developing day by day since restoring its independence, under your decisive leadership. I sincerely believe that the Land of Fire, which confidently and strongly entered the 102nd year of the history of the Republic, will continue to take major steps in all areas.
Our mutual determination to further expand our excellent strategic ties in the spirit of "One nation, two states" evokes a feeling of great joy. I am absolutely convinced that our countries, with their hearts beating in unison, will continue to demonstrate fraternal solidarity in national issues and make a significant contribution to ensuring peace, prosperity and stability in our region.
Taking this opportunity, I would like to once again extend to Your Excellency the wishes of good health and happiness, and to the friendly and brotherly people of Azerbaijan peace and prosperity.
Sincerely,
Recep Tayyip Erdogan
President of the Republic of Turkey
Bütün xəbərlər Facebook səhifəmizdə
loading...