Erdogan: Now, who's in Khojaly? Real owners of Khojaly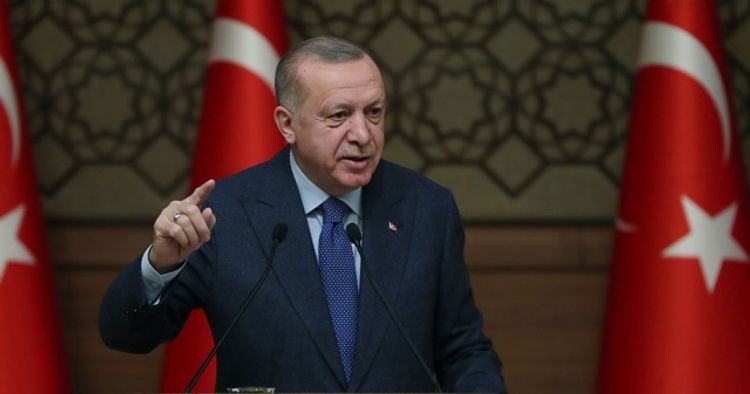 "Armenia is currently paying and will pay back for the Khojaly massacre. Because 1 millions of Azerbaijani people were expelled from Khojaly and other cities. Now after decades, Azerbaijan demanded an answer for this massacre and took its land back," Recep Tayyip Erdogan, the President of Türkiye said, SİA reports.
He noted that the U.S., Russia, and France couldn't solve this matter as a Minsk tripartite.
"Azerbaijan solved this issue itself. Now, who's in Khojaly? The real owners of Khojaly… We pray for Allah's mercy to all the martyrs. Azerbaijani Army entered Khojaly to bring peace and tranquility, not chaos, blood, and death. They did not enter there like the Armenian bandits did years ago. They weren't going there to kill people.
They entered Khojaly to ensure the peace and tranquility that it deserved. They entered their own land with the good news of victories behind them. Now is the time for constant peace and tranquility for both Khojaly and Garabagh under the sovereignty of Azerbaijan. Armenia's duty is to be on the side of peace to establish and protect this peace," he said.
Bütün xəbərlər Facebook səhifəmizdə