Giorgio Armani condemned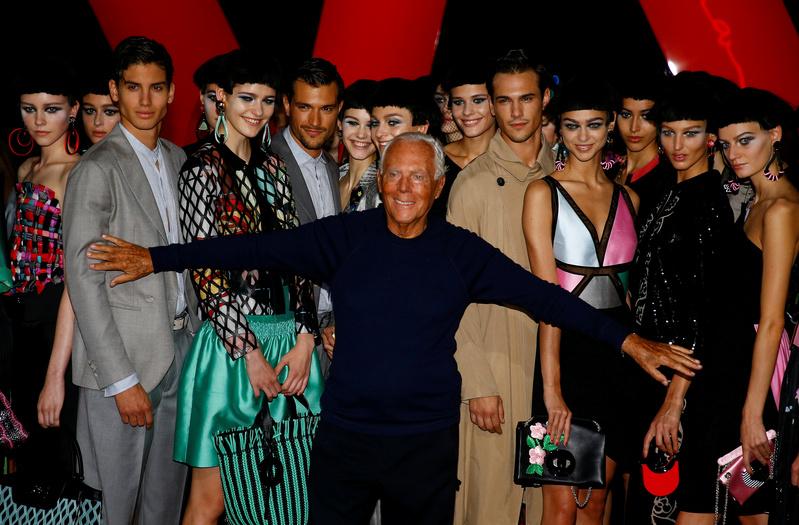 Giorgio Armani has come under fire for comparing the way women are treated by designers to rape. On Friday, Armani spoke to reporters while presenting his Emporio Armani line at Milan Fashion Week.
According to Women's Wear Daily (WWD), the fashion designer told the media he is "at a moment where I can say what I think", before presenting his controversial analogy concerning sexual violence. Armani's comments sparked criticism on social media, with one person describing his comparison between fashion advertisements and rape as "nonsensical and dangerous".
"The exploitation of women in fashion imagery is not a new phenomenon, far from it. And I do think Armani has tried always to be respectful of women in his work," tweeted Booth Moore, executive editor at WWD. "But the word 'rape' is very charged, in any language."
"This is literally vile. Pretty insulting to just throw it around," another person commented. In a statement to The Independent, Armani said he "can understand how today for the press" his comments may seem like "a strong statement".
He explained he believes women must have the choice to "choose how to dress according to their mentality and character", while also "taking into account their physique and their age, avoiding ridicule".
Bütün xəbərlər Facebook səhifəmizdə

loading...