Strong quake hits western Turkiye, at least 35 injured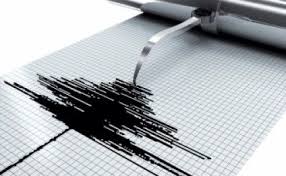 A strong 6.1-magnitude earthquake has struck near Düzce in western Turkiye, with shaking felt as far away as Istanbul and Ankara, seismologists say, SİA reports citing BNO News.
As a result of the incident, at least 35 people were injured. The earthquake, which struck at 4:08 a.m. local time on Wednesday, was centered about 14 kilometers (9 miles) northwest of Duzce, or 51 kilometers (32 miles) northeast of Adapazan.
The U.S. Geological Survey put the magnitude at 6.1, while Turkiye's Kandilli Observatory put it slightly lower, at 6.0. It struck about 4 to 6 kilometers below the surface, making it a very shallow earthquake.
Shaking was felt across the region, including in Bolu, Gölcük, Gebze, Istanbul and Ankara, residents said. Many people said the shaking was strong enough to wake them up.
There were no immediate reports of major damage but at least 22 people in Düzce suffered injuries, the health minister said. The city's mayor, Faruk Özlü, said power went out in parts of the city and internet services were disrupted.
Bütün xəbərlər Facebook səhifəmizdə