Ilham Aliyev: Saudi Arabia one of few states that has not established diplomatic ties with Armenia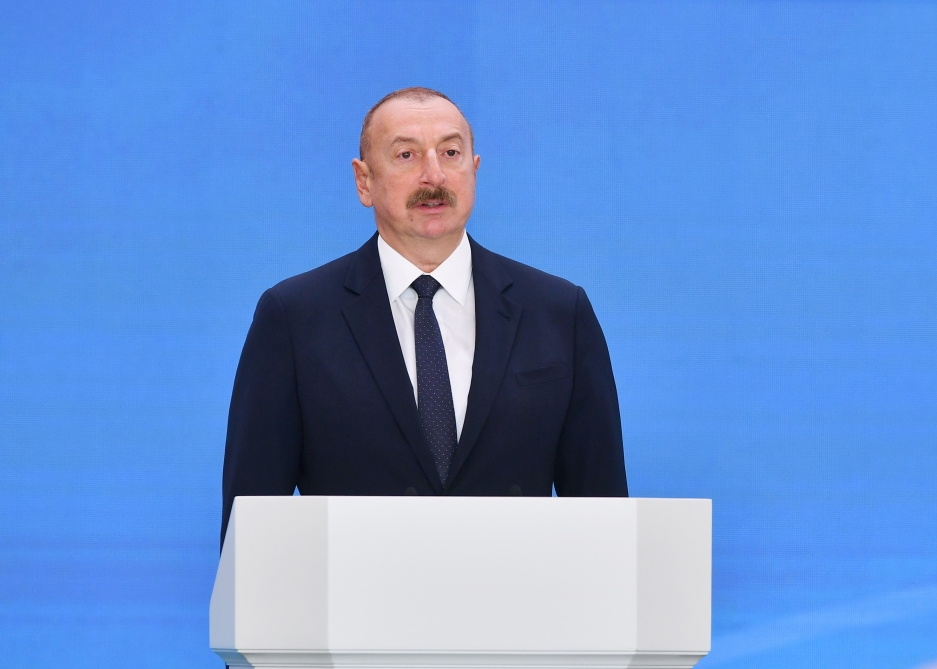 "I am glad that the executor and investor of this sizeable renewable energy project is a company from brotherly Saudi Arabia. As you know, Saudi Arabia and Azerbaijan enjoy very close, friendly and fraternal relations. Since independence, we have been actively working to develop these links," Azerbaijani President Ilham Aliyev said during the groundbreaking ceremony held for the 240-megawatt Khizi-Absheron Wind Power Plant to be built in Azerbaijan by Saudi Arabia's ACWA Power.
"I remember with great pleasure my visits to the Kingdom of Saudi Arabia. My meetings with His Majesty the King and His Royal Highness the Crown Prince are yet another manifestation of the friendship and brotherhood between us. We are successfully cooperating in many areas. Of course, all the people of Azerbaijan are aware of the political support provided by Saudi Arabia to Azerbaijan during the occupation. Saudi Arabia is one of the few countries that did not establish diplomatic relations with Armenia due to the Armenian invasion. This is a tremendous moral support to the Azerbaijani people, the Azerbaijani state, and a sign of brotherhood. The Azerbaijani people appreciate this.
"Our political relations are at a very high level. At the same time, we are actively cooperating in various economic sectors. Before the pandemic, the number of tourists from Saudi Arabia grew year by year. After the end of the pandemic, I hope that we will again see the citizens of Saudi Arabia, our brothers, in Azerbaijan," the head of state stressed.
Bütün xəbərlər Facebook səhifəmizdə
loading...